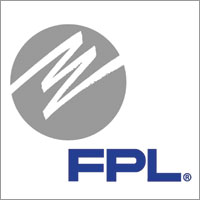 Editorial: FP&L and the (no longer) impossible dream
Two years after the summer of our discontent, two years of hearing naysayers tell us the sale of the Vero Beach electric system to Florida Power & Light could never happen – and even if it did happen, new beachside customers would never be given the lower rates enjoyed by existing FP&L customers north of John's Island – we now know all these things are actually possible.
In submitting a Letter of Intent to the City of Vero Beach on Monday, FP&L told us:
-  We don't have to continue paying the sky-high bills that Vero uses to skim millions of dollars from island electric customers to subsidize the city's bloated bureaucracy;
- We don't have to remain locked into the antiquated Vero electric system and the Orlando Utilities Contract, with its scandalous penalty clause; and
- We don't have to continue to underwrite a good-old-boy culture at City Hall and the power plant that has been a costly and ongoing source of and shame.
The official word from FP&L is a sale can happen (see full text of letter on page 49 of our electronic edition).  Lower electric rates for beachside residents are possible.  But knowing good things can actually happen – and seeing them come to pass – are two different things.  While we are hopeful that the insurgents on the Vero Beach City Council will continue to try to move the sale to FPL forward, Vero's Old Guard can be expected to fight this every step of the way.
Let's hope the Council keeps the sale on track.  And by the way, a huge vote of thanks to volunteers Stephen Faherty and Glenn Heran for helping push Vero to the point we have reached today.