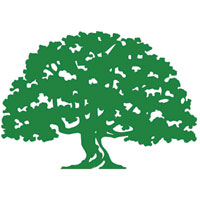 John's Island Foundation gives agencies $630,000
STORY BY MARY E. SCHENKEL
(Week of June 2, 2011)
Even thougth many of its members reside in Indian River County just a few months each year, the John's Island Foundation, comprised of John's Island residents, has had a significant positive effect on the welfare of the community through its contributions to area non-profit organizations.
In May, the Foundation's board of directors approved the distribution of $630,000 to 30 local non-profit agencies, bringing the total amount awarded since its inception 12 years ago to more than $6.5 million. 
"We are very pleased to be able to extend this amount of support to those in need of assistance," said Daniel E. Somers, president of the John's Island Foundation.  "These funds will be used for necessary repairs to facilities, computer software and hardware, transportation vehicles, freezers, beds, furniture and other capital equipment that will support the programs provided by these agencies who serve the residents of Indian River County." 
Each September, agencies are invited to apply for grants of up to $50,000, with the caveat being that they pertain to capital projects and improvements. After three consecutive grant allocations, recipients are ineligible for one year. 
"The total grant requests this year were over $1.4 million from 46 applicants," said Jennifer Jones, the foundation's executive director. 
"Requests were almost double those of last year," said Jones.  Last year, the foundation awarded 19 grants. This year 30 grants, ranging from $6,000 to $50,000, were awarded.
The largest award of $50,000 was granted to the Gifford Youth Activity Center for a new roof on its main building. 
"I can't thank the John's Island community enough" said Angelia Perry, the center's executive director.  "They've, been very, very supportive since the center opened.  They recognize the value of what we do here and the impact we're trying to have in the lives of the children and families we support.  This grant will allow us to go ahead and make the needed repairs to the building so that we can continue to serve the community." 
Agencies receiving grant money included: Abilities Resource Center, American Red Cross, Big Brothers Big Sisters of IRC, Dasie Bridgewater Hope Center, Daughters of Naomi, Economic Opportunities Council, Education Foundation of IRC,   Every Dream Has A Price, Exchange Club CASTLE, Gifford Youth Activity Center, Guardians For New Futures, Harvest Food and Outreach, Homeless Family Center, IRC Volunteer Ambulance, Junior League of IRC, Kidz Closet, Mental Health Association, Palm Beach 211, Plumbago Volunteer Service, Restoration Ministries, Salvation Army, Special Equestrians of the TC, St. Francis Manor, St. Vincent De Paul, Substance Abuse Council, Suncoast Mental Health, TC Homeless Services Council, The Source, Women's Refuge and Youth Guidance.