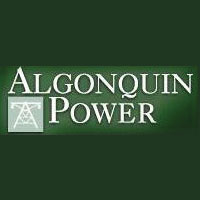 Algonquin bid for Vero electric going nowhere
STORY BY LISA ZAHNER, (Week of November 24, 2011)
Nearly two years into talks with Florida Power & Light about sale of the Vero Beach electric utility, Vero City Manager Jim O'Connor received an unsolicited offer of $125.3 million from Algonquin Power & Utilities, a Canadian company headquartered in Ontario.
The offer seemed to have come out of the blue, raising some eyebrows that the correspondence was a gold-plated monkey wrench thrown into the tenuous negotiations with FPL by a person or organization who opposes the sale.
Algonquin Vice President Ed Pamatat said, however, that he has been closely monitoring the situation for about two years and the overwhelming 2 to 1 vote earlier this month in favor of the power plant land lease referendum prompted the offer.
One of Algonquin's retired engineers, Pamatat said, lives in Vero and began forwarding news articles and materials from city meetings as far back as 2009 when the rumblings about selling Vero electric turned into an invitation for FPL to come to the bargaining table.
"Generally speaking, utility purchases come very few and far between," Pamatat said. "Though we had interest, we needed to see a greater probability of this coming to fruition to see if it was worth looking at. You wouldn't turn a whole bunch of resources toward something that wasn't going to happen."
The former employee, who forwarded the steady stream of data about the Vero electric sale, is not in any way involved in local politics, Pamatat said, and doesn't serve on any of the city's advisory committees.  "I think he's very much involved in being retired," Pamatat added.
Several other Algonquin executives apparently either vacation in Vero or have winter homes here.  Pamatat said he himself has been to Vero many times, including family vacations and business trips made earlier in his career when he ran a regional Culligan operation in Port St. Lucie which served Vero Beach.
"We don't have anything else in the state of Florida," Pamatat said, adding Algonquin's nearest holdings are in Texas and up the Northeastern seaboard of the U.S.
The other connection is GAI Consultants, but that doesn't directly correlate to the offer, either.
Parmatat said he had heard "there was something afoot in Vero Beach" and that GAI was involved, but Algonquin was never solicited as part of any of GAI's attempts to find buyers for the utility or its assets. He said he didn't understand why his friend Gerry Hartman of GAI didn't send him a packet.
"I've personally known Gerry Hartman for the better part of 10 years, but he may have not been aware of our company's interest on the electric side," Parmatat said.
Though Algonquin has not yet put a plan on paper of what it would do with the Vero utility, Pamatat used a recent acquisition in California as an example.
When Algonquin took over what is now Cal-Peco electric in the Lake Tahoe area from a Nevada utility, the company kept all the employees and ran the utility as an independent entity.
"It's not like we have people to bring in from someplace else," Pamatat said.
He said they set up a local advisory board and designed the utility system to meet the community's wants and needs. Algonquin kept rates the same and has not yet come upon the opportunity to mount a rate case for an increase, as he said California only does that every three years.
Rates in a Vero system owned by Algonquin and run by its American utility arm Liberty Utilities would be built around the amenities and level of customer service the ratepayers wanted, Pamatat said, and of course would be regulated by the Florida Public Service Commission.
"With FPL, what you're going to get in Vero Beach is the same as what the average person gets all over Florida," Pamatat said. "Everything kind of has to average down to an average. Compare yourself to Bartow, Florida, to put a point on it. It's not really fair to subsidize Vero Beach's nicer assets if they are going to charge the same.
"If lower rates are an absolute, we'll give the customers what they want," Pamatat said. "You can make your utility model whatever you want. We're not bound to the same rates FPL is charging. The rates can be whatever they want."
Pamatat said his company actually added jobs in Lake Tahoe because they re-opened local customer service offices to maintain the local nature of the utility. He said the only things Algonquin does on a corporate level are things such as handle employee benefits, when there is a substantial savings to be realized.
Would Algonquin take over and run Big Blue? Pamatat said he sees limited value in the city's generating capacity, but that he's unaware of what contractual obligations the city might have to keep the plant operational to support the grid.
"What I do know is that it barely runs and it only runs for voltage stabilization or to keep its permits," Pamatat said. "It doesn't seem like it's an asset that's necessary in the distribution utility."
With regard to the Orlando Utilities Commission power contract and the power entitlements the city has with the Florida Municipal Electric Agency, Pamatat said he thinks that, if smart people are put on the problem, a solution could be worked out.
Depending upon what happens with natural gas prices and with national policies with regard to coal-fired plants, Pamatat said the OUC contract could prove to be a good bargain long-term. He said he thinks paying up to $20 million to get out of the OUC contract would be short-sighted, but he said he has not yet asked a legal team to look at the city's contracts or other legal entanglements.
"To be perfectly honest to you, I have no idea what the obligations are of the City of Vero Beach," he said.
Utility activist Glenn Heran, upon hearing about the 11th-hour offer, said he thought it was unfair that another corporation is trying to slide in and benefit from FPL's sweat equity.
"The Canadian offer shows that FPL is indeed making an excellent offer to purchase Vero electric," Heran said. "Better still FPL is a well-known utility with large economies of scale and has historically had the lowest rates in the state of Florida.
"It would be a very foolish risk to go with a small, unknown buyer out of Canada with no history of rate competition in Florida."
Former Vero Councilman Brian Heady had a different opinion about the Algonquin offer.
"I think for another corporation to lie back and wait and let FPL spend their time and money getting to this point, and then to come in with a higher offer, was smart," Heady said. "That's often the way these things are done."
Rather than derail negotiations with FPL, Heady said he hopes the Algonquin offer lights a fire under everyone involved to get something on paper and to not let the Letter of Intent expire Dec. 31. In many ways, Heady said, there has been "dragging of feet" on both sides.
Heady can now say anything he wants because he's no longer on the council – not that his office hampered his free speech much.
But the city or anyone purporting to represent the city can't really respond to Algonquin, other than the note O'Connor sent back to Pamatat acknowledging receipt and saying that Vero is in exclusive negotiations with FPL.
But FPL had a few things to say about the "unsolicited offer."
"In regards to Algonquin's offer – beyond the purchase price for the system – FPL's offer also included several items of significant value including plans to decommission the city's power plant, assuming the electric utility's pension liabilities and keeping the utility employees on staff for two years, among others," said FPL spokeswoman Jackie Anderson.
The nebulous nature of what Algonquin could or would offer puts FPL in a position of not really knowing what to counter. The big unknown, which is FPL's strength, is rates – FPL's are the lowest in Florida and a full 28 percent lower than what Vero's rates will be in January.
"We remain focused on continuing to move the negotiations forward and finalizing terms that will be in the best interest for both our current customers and the City of Vero Beach," Anderson said.
The key date is Dec. 31 because that's when the FPL Letter of Intent which is now in play expires.
"In terms of the timing, our goal is to have a draft contract ready to present by the end of this year, but our schedule is dependent on the city's ability to address its other contractual obligations with Orlando Utilities Commission and the Florida Municipal Power Association," Anderson said.
"We are moving forward with the draft purchase and sale agreement concurrently, but ultimately, the timing will be dependent on how fast the city moves forward with its other contract negotiations. If it becomes unrealistic to have a draft by Dec. 31, we will address it with the City Council at that time."