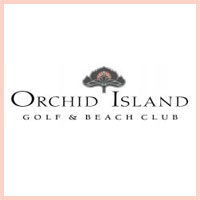 Orchid town hall now will remain on the mainland
STORY BY LISA ZAHNER, (Week of September 22, 2011)
When the Orchid Island Realty office moves back inside the Orchid Island Golf & Beach Club property early next year, the Town of Orchid will not in turn move its offices into the trailer on the commercial lot between Orchid and Windsor.
At a regular meeting of the Orchid Town Council last week, Town Manager Deb Branwell was instructed to negotiate a two-year lease, with an option for a third year at $1,100 per month for the space the town now rents on U.S.1 in Wabasso. The current lease expires Oct. 31.
The town council had approached Windsor and Orchid developer Torwest, which owns the real estate trailer, about leasing or buying the land for a town hall. The town currently has $500,000 in reserve if an opportunity arises to build or buy a permanent town hall.
Torwest President Mark Justice replied that the town could lease the offices for two years at $20 per square foot. That would amount to nearly $2,200 per month or $26,880 per year -- about twice what the town now pays in rent. The 2011-12 budget lists $13,700 for office rent.
Vice Mayor Bud Oatway, attending last week's Orchid Town Council meeting via telephone, was put off by the price. Though it was later agreed that Mayor Richard Dunlop would draft a polite letter in response to Justice's terms – because Orchid and Windsor are neighbors – Oatway's initial reaction was to tell the Windsor developer to "stuff it."
"His response was totally unreasonable; he's not interested in having us use the trailer," Oatway said. "It's way out of our price range."
On the question of whether the parcel would be available to buy once the real estate staff cleared out, Justice said in his letter the property is not for sale. "We are not interested in a sale of the property as we intend to develop it for our use and Torwest does not own any other property within the town limits," he wrote Dunlop.
The triangular-shaped parcel is zoned commercial and is largely undeveloped now, serving as a buffer between the ultra-private Windsor community and its sister club community of Orchid.
According to Branwell, Torwest has told the town it eventually intends to move some administrative offices, such as human resources, off Windsor property to the outparcel. There were other plans for the 3.5 acres, but those didn't fly when proposed to the Orchid Town Council for site plan approval some time ago.
"They wanted to use it for meat cutting, and for their recycling," Branwell said.
No revised site plan has been submitted recently to give an indication if Torwest has any new ideas of how to use the property after the real estate office moves.
Orchid Island Realty currently is negotiating with the town council and the Orchid Community Association about taking over some office space within the Orchid Island Golf and Beach Club, with the move tentatively expected to happen in February. When a deal is struck among all parties, the Town Council will need to bless the plan.
"There are limits to what that whole property can be used for," said Dunlop. "They have to come to us on the sales office in November."
Branwell said the town hopes the property is someday developed to its highest and best use, as it would bring in tax dollars.
Also at the meeting, Orchid approved its property tax rate of .4550, or roughly 45 cents for every $1,000 in property value. The new tax rate is a tiny half a per cent over the rollback or break even rate. Considering the slight decline in property values, most residents will actually see a decrease in taxes under the new rate.
Orchid is slated to collect $201,000 in property taxes in the coming year and is budgeted to spend $367,000 to operate the town hall, including planning and building staff and the town's waste hauling contract with Waste Pro. Orchid property owners also pay Indian River County and school board taxes, plus sizeable association, maintenance and club membership fees to the gated, oceanfront community.
\