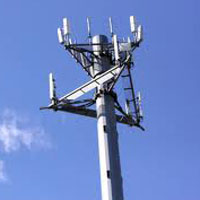 Shores police ask: 'Can you hear me now?'
STORY BY LISA ZAHNER, (Week of August 2, 2012)
The Town of Indian River Shores may finally have reached the tipping point when it comes to its problem of spotty cellular phone service.
Residents have long suffered with the dropped calls and having to walk outside their homes to talk on their cell phones, but no one connected how that issue was also challenging the Shores Public Safety Department until Chief Robert Stabe brought it up last week.
Not only the department's mobile phones, but also the notebook computers used by public safety officers, operate on cell phone networks. Stabe asked the council to include money for some upgraded connectivity software in the budget because officers drop calls and get booted from the internet regularly.
"On a typical shift it drops the connection six to eight to 10 times in an eight-hour shift and it's an extensive login process to get back on," Stabe said.
There are also times when calls don't come through to officers' phones, and they are not notified of a voicemail message right away due to poor cellular phone service.
Stabe explained that the Indian River County Sheriff's Office, which dispatches 911 calls for the Shores, is moving toward a silent dispatch system where calls are not announced on the radio, but delivered to the appropriate patrol officers via a flashing message on the computer screen. Better connectivity is critical to getting those calls in a timely manner.
Mayor Tom Cadden, with the consensus of the council, directed Town Manager Richard Jefferson to contact AT&T about putting up a new tower, as that is the wireless company the town uses for phones.
"Last time we went through a third party," Cadden said, explaining that a company was supposed to act as a middle man between the town and the cellular companies and it didn't work out. "Let's not do that."
It's not clear whether or not other providers like Verizon, Sprint or T-Mobile could also use the tower to improve service for their customers in the Shores. Several providers typically mount antennas to transmit signals from one tower structure in places where tower sites are tough to come by.
Verizon service specifically is known to be all-but-useless inside most homes built from cinderblock or concrete in the Shores. Public safety officers have Verizon "air cards" which allow them to access the internet wirelessly in their patrol cars.
About seven years ago, the idea of erecting a cell tower came up, but residents objected to a tower for aesthetic reasons. Some also feared being exposed to radiation if a cell tower was installed near them. The American Cancer Society, however, assesses the risk as extremely low.
"Public exposure to radio waves from cell phone tower antennas is slight for several reasons. The power levels are relatively low, the antennas are mounted at high above ground level, and the signals are transmitted intermittently, rather than constantly," the group said on its website www.cancer.org.
"At ground level near typical cellular base stations, the amount of RF energy is thousands of times less than the limits for safe exposure set by the Federal Communication Commission (FCC) and other regulatory authorities. It is very unlikely that a person could be exposed to RF levels in excess of these limits just by being near a cell phone tower."
With the increased reliance on cell phones and "smart phones," plus this new public safety communications concern, a cell tower seems likely to pass muster with today's residents and Town Council – especially if it could generate some much-needed revenue for the town.
"It could be very lucrative," said Councilman Dick Haverland, who has positioned himself as the town's budget hawk since his election last March.
One figure that was tossed out during the discussion was an estimated $60,000 per year that could be collected from a phone company for the right to place a tower on town property, perhaps even atop the public safety building.
Should the town have concerns for employees working inside the building? The American Cancer Society weighs in on this question as well.
"When cellular antennas are mounted on rooftops, it is possible that a person on the roof could be exposed to RF levels greater than those typically encountered on the ground," the group's website states. "But even then, exposure levels approaching or exceeding the FCC safety guidelines are only likely to be found very close to and directly in front of the antennas. If this is the case, access to these areas should be limited."
Jefferson is expected to bring back a proposal to the council at its August meeting. In the meantime, the council gave the go-ahead to purchase the software to help the Public Safety Department interface more effectively with the Indian River County Sheriff's Office silent dispatch system.
"We're in the process of trying to catch up," Stabe said. "It's something we definitely need in our patrol cars."
The $4,865 to purchase the software, two new computers and two wireless internet cards for those computers will not come from tax dollars, but from the town's forfeiture fund derived from the sale of vehicles and other property seized after use in the commission of a felony.