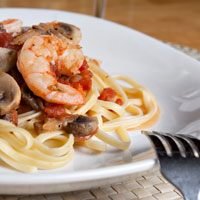 National restaurant chains eyeing Vero opportunities
STORY BY STEVEN M. THOMAS, (Week of June 14, 2012)
Although the names are being kept under wraps, a number national restaurant chains are maneuvering to open in Vero Beach, according to area real estate brokers and developers.
"The real estate departments of national chains are really putting their eye on Vero," says Billy Moss, principle at Commercial Real Estate LLC. "I am entertaining a lot of corporate representatives all the time.
"They come to town and we get in a car and I take them to spots I think might be a good fit for their brand. We have met with engineers and builders to talk about particular locations."
"Family restaurants like Red Robin are good fit for Vero," he says. "Places where everyone from the grandkids to the grandparents can find something they like and adults can have a drink are gaining popularity."
Moss says he is working to bring a national franchise sub location, a national franchise family restaurant and a new seafood restaurant to town.
"Vero Beach is a very well-recognized name," says Joe Paladin, point man for the $300-million mixed-use Orchid Quay retail, restaurant and residential development planned at the southeast corner of the U.S. 1 and SR-510 intersection in Wabasso.
"I get calls all the time from restaurant companies asking what kind of space is available."
Paladin says Orchid Quay, which has received all needed approvals from the county, will be a high-end, luxury development that will cater to the north island and draw customers from Vero Beach and Sebastian."
The retail component will be a destination location with a large anchor tenant, a grocery store and numerous restaurants and shops, according to Paladin. He says a national restaurant chain has expressed interest in being part of Orchid Quay.
"Vero Beach is a restaurateur's dream because of the lifestyle here," says Moss.
In a city filled with retirees and tourists known for its leisure lifestyle, more people go out to eat more often than in most places.
Vero already has many nationally franchised restaurants but a number of notable brands are missing.
Both factors make the area attractive to chains looking for new locations.
Like Walgreens and CVS stores that open in close proximity to each other, and car dealerships that tend to cluster together, restaurant chains are attracted to places where other brands already thrive.
"They usually target areas where there are other national chains," says Moss.
At the same time, there are plenty of popular restaurants that don't have locations here, which leaves ample room to expand Vero dining options and bolster the local economy.
Right now, Indian River County residents can eat at Outback Steakhouse, Olive Garden, Chilies, Carrabba's Italian Grill, Applebee's and a few other nice, mid-priced chains.
A longer list of mid-price and higher-end chain eateries are missing from the scene.
Prospects not currently present in Vero include Fleming's Prime Steakhouse & Wine Bar, P.F. Chang's, the Bonefish Grill, the Cheesecake Factory, Romano's Macaroni Grill, Red Lobster, and the Chipotle Mexican Grill.