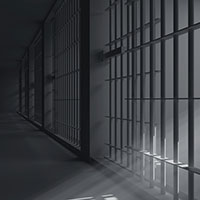 Husband of pet shop owner gets 31 years
STORY BY MEG LAUGHLIN, (Week of August 22, 2013)
Richard Olive, husband of Susan Olive who owns the Village Pet Shop and Village Pet Inn on 12th St., was sentenced to 31 years in federal prison Monday and ordered to pay back $5.9 million to over 180 elderly victims across the nation who were scammed out of $30 million by an organization run by Richard with his wife's help.
Susan, however, was not charged in the federal case.
Their organization, The National Foundation of America, convinced elderly people to cash in investments for supposedly profitable charitable annuities.  Over a million dollars of that money funded a lavish lifestyle for the Olives.
Susan was at the sentencing in Tennessee when her husband received the hefty sentence for money-laundering, wire fraud and mail fraud.
"The sentence imposed by the court should send a strong message to those who would attempt to engage in any scheme, sophisticated or otherwise, which may be designed to defraud elderly persons and others who are particularly vulnerable," said Acting U.S. Attorney David Rivera.
Susan Olive told Vero Beach 32963 several weeks ago that she expects her husband's conviction to be overturned by an appellate panel and that he will then return to Vero Beach and work in the pet business with her.
Meanwhile, both Susan and Richard Olive have been named in a Securities and Exchange Commission suit in South Florida which says the couple ran another fake nonprofit and together "defrauded hundreds of senior citizens by taking their hard-earned savings with inflated promises of value and safety ..."
As that case winds its way through federal court and Richard sits in prison, Susan says she will be here working in the pet shop.