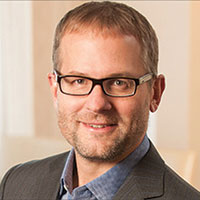 Controlling interest in Marine Bank sold
STORY BY LISA ZAHNER AND MILTON R. BENJAMIN
(Week of Decber 12, 2013), Photo of Kenneth R. Lehman, who is purchasing a majority stake in Marine Bank & Trust.
Marine Bank and Trust is about to get a new out-of-town investor, who is proposing  to purchase a controlling interest in the island's only community bank as part of a recapitalization that should finally put to rest any lingering concerns of regulators.
Kenneth R. Lehman, a 54-year-old securities attorney from Arlington, Virginia and self-described "banking entrepreneur," is expected to purchase up to $5 million in Marine Bank common stock, which is being offered at $1.50 per share, after obtaining regulatory approval.
Other local and out-of-town investors, who are not connected with Lehman, are separately purchasing up to an additional 1.5 million shares in an offering authorized earlier this year at the same share price.
Marine Bank currently has approximately 1.2 million shares of common stock outstanding, with another 200,000 shares of preferred expected to be converted into common early next year.
Thus, a purchase of more than 3 million shares by Lehman would give him just over 50 percent of the approximately 6.2 million shares of Marine Bank common stock which would then be outstanding.
On Nov. 27, Lehman filed a "change of control" application for Marine Bank with the Florida Office of Financial Regulation.  Because of the Thanksgiving holiday, the state is treating the effective date of the filing as Dec. 2.  No action is expected for several weeks.
"The regulations refer to 60 days, so you think it would be sometime around that time frame," Lehman said.
Assuming Lehman's purchase is approved, the holdings of the bank's current investors would be significantly diluted.
But some have taken advantage of the opportunity to purchase more stock to keep their stake unchanged, and the current directors and top staff soon will get a chance to get comfortable with their new investor face to face. "If I am invited to join the board, I would attend meetings in person," Lehman said.
He said, however, he had no immediate plans to seek any changes.  "When I invest in the bank, I'm an angel investor. I invest in good management and step back," he said.
Since the real estate market tanked in 2008, Marine has struggled to satisfy regulators' demands for greater capitalization and profitability, and it was placed under scrutiny by the Federal Deposit Insurance Corporation (FDIC). But in the past year, the bank, which has total assets of $140 million, has shown marked progress.  The stock sales will bring capital up to $14 million.
"We are on track to have the most profitable year the bank has ever had," said Marine Bank President Bill Penney.  "Once the stock is purchased, we will have met all the requirements under the FDIC order" to raise the bank's capital ratios.
This major acquisition by Lehman comes at a most opportune time for Marine Bank, with news surfacing in the past two weeks that Douglas E. Hazel, a founding board member whose family owned 51 percent of Marine Bank's stock, has stepped down after filing bankruptcy (see related story).
"Doug Hazel resigned as Chairman and from the Board of Marine Bank & Trust two weeks ago," said Penney, who was elected Chairman at the November Board meeting.  "We have a seasoned Board that will continue to provide oversight and governance. This change will not impact the Board's responsibilities or function."
Lehman, who served as an attorney for the Securities and Exchange Commission and as a founding partner of the Luse Lehman Gorman Pomerenk & Schick law firm, owns millions of shares of stock in several small banks and helped start Providence Bank in Winter Haven. He's listed as the secretary of Virginia Commerce BanCorp, where he reportedly owns 1.4 million shares.
Business media outlets have covered Lehman with much curiosity, one reporter interviewing him by phone during the banker's 1,800-mile cycling trip from Vancouver down the Pacific coast to the Mexican border.
The trip was characterized as a "26-day off-site retreat" for the banker to be alone with nature and with his thoughts. An excerpt from the January 2012 Washington Business Journal story:
"It was a ride for inspiration. Trying to think of new projects and run through in my mind how I feel about some of the projects I'm looking at," said Lehman, who only takes on one to two new investments a year.
A key revelation came while checking his investments on his iPhone.
"It was remarkable how I could be riding, stop for lunch, check stock quotes, ride for the rest of the day, then check stock quotes again and there could be swings of 5 or 6 percent," he said. "The volatility takes your breath away."
He decided he needed to dial back some of his risk and winnow down his investments to the ones he cares about most. Lehman told Vero Beach 32963 that he had carefully investigated and thought about the decision to make his first major bank investment in nearly five years, "I measure twice and cut once, like they say."
Lehman said he had heard about Marine Bank through friends who also knew Penney. He said he has no family connections to Vero and is not related to the Lehman Brothers family or to the late Dodger pitcher Ken Lehman. What appealed to him about Marine Bank was what it had to offer in the way of strength and stability.
"I don't see anything wrong with the way it's been run, and I would say that after this capital raise, it will be out there doing business again, making loans," he said. "So here you have a strong management and a good market and the institution, even though it's $150 million in assets, it's an important part of the local community."
Rather than try to tinker with the banks he buys into, Lehman said he relies on the local leadership because they are the best-equipped to make sound decisions.
"I invest in banks where there are strong managements. I invest in them and let the managements grow the bank, build the bank. I'm not an operator.  I have nothing to add with regard to operations," he said.
Cycling is one interest Lehman will have in common with his new colleague Penney, who rides long distances to raise money for the March of Dimes. Rollerblading is another passion both Lehman and Penney share. Lehman pointed out that he's twice completed an 87-mile roller blade trek from Athens, Georgia, to Atlanta.
"Ninety-nine percent of all bankers in the world are golfers," he said. "Bill is the first banker I've met – well I take that back, there are a few of us who ride long distances – but I've never met any other banker (than Bill) that blades."
After a successful career in the high-stress world of securities law, Lehman embarked upon a new career investing in small community banks like Marine.
"I've been doing this for last 10-15 years, just investing in banks. I left the law firm for that purpose," he said. "My practice was primarily in the banking field and I developed a real interest in the operating side, why some banks do better than others, how some bankers create value and others don't. When I would find an investment that others thought I was crazy and I saw value in it, that's gratifying."
He set up a home office where he does his research and manages his investments, an arrangement that allows him to spend more time with his 13-year-old daughter, Emma. Lehman's wife Joanie works as a physical therapist. "She loves what she does as much as I love being a bank investor."
And what about Marine Bank? Does he see that in his long-term business plan? Yes, potentially very long term. Lehman said he has an affinity for the Vero Beach community.
"My expectation is that this is a bank that will earn, that will have strong returns. My expectation is that the bank will be a strong performer and when you're a strong performer, you control your own destiny," he said.
Marine Bank has been on the FDIC list of banks to keep an eye on since May 2011 when the agency first began proceedings to nudge the bank to solidify its capital position.
In March, the Federal Deposit Insurance Corp. issued a cease-and-desist order against Marine Bank, alleging that it engaged in unsafe lending and "a clear pattern of risky practices," including holding insufficient capital reserves. It ordered the bank to raise its Tier 1 capital ratio to 8% and total risk-based capital to 12%. Those figures were 5.75% and 9.77% as of Sept. 30, according to the FDIC.
Recent federal banking regulations have proved tough on Marine Bank because regulators want to see a bank's risk spread over a variety of industries and demographic groups. That aim for diversity of portfolio has challenged the decision-makers at Marine Bank, who serve a distinctly homogeneous and real-estate based economy in Vero Beach.
Lehman said he's more than optimistic about what's to come for Marine Bank and about Vero's economy in general.
"I think the bigger point is that the economy is really improving pretty quickly in Florida. There's a pretty significant market improvement that we've seen, almost accelerating," he said.
The bank was launched in 1997 by John's Island resident George Slater, with the name coming from Slater's previous business, the Wisconsin-based bank of the same name. Slater saw an opening on the island for a community bank when Northern Trust took over the local Beach Bank.
After carefully choosing the Marine Bank site on Beachland Boulevard and lovingly building the bank from the ground up, Slater, now approaching 90, served as CEO and Chairman until being forced to step aside in a struggle with his board.
As part of that struggle, Slater fired several board members and brought Hazel in to buy up their stock.  The bank was then run for a time by associates of Slater until Andy Lawrence was brought in 2003.  Lawrence served until 2010, when he was succeeded by Penney.
Until now, Penney has stalwartly defended Marine Bank's loan practices while working overtime to raise capital that would prevent the bank from being taken over.  While Lehman has no Vero ties and apparently no plans to become even a part- time resident here, he appears to be the "white knight" Penney has been searching for.