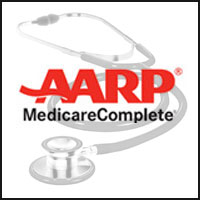 Many Medicare patients being forced to change doctors
STORY BY MEG LAUGHLIN (Week of November 21, 2013)
Thousands of Indian River County seniors, including many living on the barrier island, have received a disturbing letter telling them that their Medicare Advantage plan would no longer cover care by their current doctors after December.
The letter came from AARP MedicareComplete, which insures more than a million people in 12 states through United Healthcare. Many in other states received similar letters.
Locally, thousands of patients of more than 100 doctors, who accept the insurance and whose offices are within 15 miles of the Loy Bridge, received the letter.  They and their physicians were baffled over why they had suddenly been excluded from the network.
"We were dropped for no apparent reason," said internist Curtis Dalili whose group, Indian River Primary Care, currently cares for 600 patients covered by the plan.
Dalili estimated that at least half of the patients will change their Medicare plan to stay with his group. Nevertheless, he said, the group would lose a few hundred patients, who would be terribly inconvenienced, because of a decision that is "one more indication of how unstable and unpredictable healthcare finances are."
The billing director at the Florida Eye Institute said it had also been excluded from the network, which means 300 of its current patients will no longer have coverage. 
The deadline for patients to switch from one Medicare Advantage plan to another, or back to original Medicare, is Dec. 7.
While Indian River Medical Center has not been part of the AARP MedicareComplete network, it appears that the latest move could adversely affect Indian River Medical Center patient volume, while being advantageous to Sebastian River Medical Center.
Three patients, who asked not to be named, said they were referred away from physicians with privileges at Indian River Medical Center by the insurer to physicians employed by Sebastian River Medical Center, which is in the AARP MedicareComplete network.
The change only applies to seniors who take part in the AARP MedicareComplete plan.  Those who obtain a standard Medigap policy from AARP are not impacted, even though United Healthcare also provides their insurance.
Like Dalili and the Florida Eye Institute, a half dozen other Vero Beach physicians' groups said they had accepted the reimbursement offered by the AARP MedicareComplete plan, which equaled Medicare reimbursement rates, without question or protest but were dropped anyway. 
The Florida Medical Association, which speaks on behalf of more than 20,000 doctors in the state, recently sent a letter to Florida senators and congressmen in Washington asking them to demand that Medicare investigate whether United Healthcare's actions violate federal law that requires "Medicare Advantage programs to maintain a network of appropriate providers ... sufficient to provide adequate access ... to meet the needs of the population served."
The FMA doctors' concerns center on whether patients will have access to "physicians with expertise" and if those patients will be able to choose "the medical providers they feel are best for their particular situations" after so many doctors are dropped from the network.
Jessica Pappas, spokesperson for United Healthcare, did not respond to calls and emails from Vero Beach 32963 asking about the reason for the decision to drop so many providers in Indian River County, but she did email a response to a reporter at the Tampa Bay Times, after more than 50,000 letters dropping coverage went out to people in the Tampa Bay area.
In that e-mail, Pappas wrote that the decision had to do with wanting to reward "hospitals and doctors that demonstrate the highest quality at the greatest value." She also said doctors were being dropped because "shrinking the network helped AARP plans maintain current benefits."
FMA spokesman Monte Stevens called the exclusions "a Draconian way to save costs: We want patients to have the best medical care available and we're concerned that this will keep them from getting it."
Betsy Whisman, a spokesman for Indian River Medical Center, said the hospital had no plan to become part of the MedicareComplete network, but that "patients are able to use the services of non-participating hospitals and physicians by paying out-of-network charges, if desired."
 A receptionist for Vero surgeon Derek Paul said his group tended to refer patients insured with MedicareComplete to Sebastian River Medical Center because, as part of the network, the hospital was more often fully reimbursed for procedures.
"We couldn't take the chance that patients of ours going to Indian River for something very expensive might end up with a huge bill they had to pay themselves," she said. 
But several physicians in Vero Beach with privileges at Sebastian – including cardiologist Howard Tee and urgent care physician Ron Williams – were also dropped by AARP MedicareComplete until the hospital notified the insurance company that both doctors had joined the Sebastian hospital staff. Then, they were reinstated with the insurer.
Senior leadership at Sebastian said the United Healthcare insurer keeps the hospital and staff physicians in the network because the hospital is part of Health Management Associates, a "large, financially stable healthcare company."
"There is such uncertainty in the healthcare marketplace, but we are strong enough to weather the financial challenges, and United likes that," said Dave Russell, director of physician practices at SRMC.
"We're seeing an increasing patient load from Vero Beach," said Russell.
Doctors say that patient volume at Sebastian is up 25 percent and down 10 percent at Indian River.
Barrier island plastic surgeon Alan Durkin said he only has a handful of patients insured through the AARP MedicareComplete plan, but the impact on the few who were told he can no longer be their doctor has been tremendous. In particular, he mentioned women with mastectomies undergoing reconstructive breast surgery, which is a multi-step process. 
"They can't just switch doctors in the middle of it," he said.      
Durkin, who has privileges at both Sebastian and Indian River, said that more and more patients are telling him: "My insurance won't let me go to IRMC."
It's a shame, he said, because, while Sebastian is excellent, IRMC has many talented doctors.
"Everyone is told that their doctors are in charge of their healthcare," said Durkin. "But sadly that's no longer true."