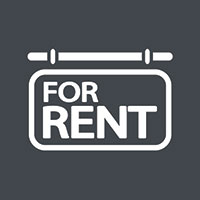 Florida Senate guts bill to curb vacation rentals
STORY BY LISA ZAHNER (Week of April 3, 2014)
The Florida Senate last week overwhelmingly passed a crippled version of a bill originally designed to return the power to regulate vacation rentals to cities like Vero Beach.
Should the bill passed last week become law, rentals of one week or longer would still be protected under state statute.  Cities would only be able to restrict overnight or weekend rentals.
Republican Senator Bill Galvano of Bradenton introduced the killer amendment to Senate Bill 356, which was then passed by a 37-2 vote. The Galvano amendment would not give cities like Vero the power to regulate how often a house or condo could be rented out, and would allow a revolving-door of renters every week.
It states, "A local law, ordinance, or regulation may not limit the frequency of rentals or set a minimum stay requirement for a vacation rental of greater than 7 days. This subsection does not apply to any local law, ordinance, or regulation adopted on or before June 1, 2011."
Senators Joe Negron and Thad Altman, who both represent parts of Indian River County, voted in favor of the watered-down bill.
A companion bill, not yet amended to include the provision that would protect Florida's massive time-share and vacation lodging industry, is still winding its way through the Florida House but as of press time it had not been scheduled for a floor vote.