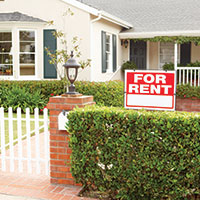 Short-term vacation rental bill in danger in legislature
STORY BY LISA ZAHNER (Week of March 27, 2014)
A bill that would return the power to regulate short-term rentals to city and county governments is in danger in the legislature, with lawmakers seeking to amend it in ways that could all but strip the legislation of any impact.
One proposal would render Vero helpless in protecting residential neighborhoods like Central Beach from vacationers checking in and out like motel guests every week. Another would permit the city to inspect rentals and enforce health and other regulations, but not to ban transient rentals solely because of their short-term nature.
Indian River Neighborhood Association leader Honey Minuse, a Vero Isles resident and vocal opponent of unregulated vacation rentals in residential neighborhoods, said the IRNA is keeping a very close eye on the proposed bills and the various amendments.
The IRNA and its PAC money made vacation rentals a huge issue in last November's city council election, running ads and backing candidates who vowed to end the practice in the city limits, a position in-line with the IRNA's support of strict zoning and code enforcement.
Minuse expressed much concern about efforts by special interest groups and lobbyists to water down the repealer bill, and said IRNA Executive Director Dan Lamson has been in constant contact with local legislators to urge them to back the IRNA's position.
The Florida legislature offers a free, automated "legislative tracking" service on both the House and Senate websites by which a member of the public or interested party can track a bill every step of the way. Updates on the vacation rental bills arrived two or three times per day last week.
City of Vero Beach Planning and Development Director Tim McGarry said the city is closely watching the progress of House Bill 307 and Senate Bill 356, two identical pieces of legislation, since a law passed in 2011 leaves the city staff unable to do much to stop residents from advertising their homes as weekend or weekly rentals and letting them out to families or groups for beach getaways.
"(Assistant City Attorney) Peggy Lyon has been tracking it, keeping track of the amendments and what's happening with the bill," McGarry said.
As of press time, four amendments had been introduced to the House bill and one amendment filed by Republican Senator Bill Galvano of Bradenton had been adopted by one Senate committee on March 20.
The Galvano amendment would not allow cities like Vero to regulate how often a house or condo could be rented out, and would allow a revolving-door of renters every week. It states, "A local law, ordinance, or regulation may not limit the frequency of rentals or set a minimum stay requirement for a vacation rental of greater than 7 days. This subsection does not apply to any local law, ordinance, or regulation adopted on or before June 1, 2011.
Of the four amendments swirling around in the House, only one has been adopted. That amendment, proposed by bill sponsor, Republican Rep. Travis Hutson of Flagler County, would soften the bill from an outright repeal of the 2011 law.
Under that amendment and two similar ones proposed by Republican Rep. Mike LaRosa of St. Cloud, local governments could retain some authority to restrict and inspect vacation rentals, but could not enact outright and blanket prohibitions on property owners using residences as vacation rentals. The two LaRosa amendments emphasize their intent to clarify "which local laws and ordinances are prohibited."
Owners and managers of short-term rentals lobbied hard to pass the 2011 bill pre-empting vacation rental regulation by cities under the guise of defending private property rights.
The Florida League of Cities has adopted a stance in favor of the repeal, returning the power to cities like Vero to determine whether or not "transient rentals" of a night or a week are appropriate, on a case-by-case basis for each community.
Meanwhile, the city remains embroiled in a circuit-court appeal of a vacation rental case involving former Vice Mayor Tracy Carroll and her husband John, who were fined $50 for renting out their Camelia Lane home in Central Beach by the week. The city council challenged an August ruling by the Vero code enforcement board that the city's ordinance was too vague to be enforced.
Attorneys for the city claim the code board overstepped its bounds and should have relied upon McGarry's interpretation of the ordinance. The Carrolls' attorney, defending the code board, claims McGarry admitted in a public hearing that the city code was vague and did not specifically prohibit rentals of less than 30 days. No hearings have been scheduled in the case as the parties are still exchanging briefs and motions.