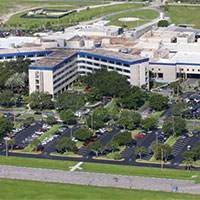 District trustees, hospital leaders in angry exchange
STORY BY MEG LAUGHLIN (Week of May 22, 2014)
Hospital District trustees last week accused the hospital's management of being "insulting, condescending and dismissive" over two flashpoint issues – the hospital's refusal to negotiate over indigent care reimbursement rates and its apparent refusal to share the results of a requested top-down review of operations.
Instead of negotiating further over rates of reimbursement for indigent care, hospital leaders sent a memo to the District trustees freezing the ongoing talks.
The hospital's position was met with disappointment, puzzlement and anger by District trustees. "I am so discouraged, so disappointed, and I don't like being discouraged about our hospital," said District trustee Alma Lee Loy at last week's trustees meeting.
"Since 1998, I have been a very, very strong proponent of the hospital," said District Trustee Burton Lee. "The fact that my position is reversing is an indication that there have been changes, and trust has been lost."
At one point, as the meeting progressed, a heated exchange between hospital board member Hugh McCrystal, who attended as a guest, and District trustee Gene Feinour ended with McCrystal apologizing to District trustees for insulting them. 
At the beginning of the meeting, District chairman Tom Spackman said he was "puzzled" by the memo, signed by hospital board treasurer Jack Weisbaum, which described the District's initial offer in the negotiations as "simplistic and flawed." Spackman said that failed negotiations could lead to "adjudication" with the hospital.
The negotiations were taking place because the District, which directs property tax dollars to the hospital to pay the bills for indigent care, wanted to decrease the amount it gives the hospital for each indigent patient. But the hospital said in the memo that nothing should change.
If both parties don't negotiate in good faith, says the governing document, an independent arbitrator will be called in. 
When he read the memo, said Trustee Lee, he concluded things were headed to arbitration: "This is not a memo in a negotiation. This is a legal statement," he said.
Trustee Mike Weiss agreed: "This (District) board has been very sincere in trying to come to an amicable agreement. We're showing good faith, but there is not good faith on the part of the hospital," he said.
Trustees Smith and Harris Webber worked with District executive director Ann Marie Suriano to come up with proposal numbers that they thought were a mid-range average, said Suriano.
"We've been crunching the numbers to come up with what we thought was fair," said Suriano. "What we really want is an appropriate payment for caregivers."
CEO Jeff Susi, who attended the meeting as a guest, said that the hospital would complete a more detailed analysis of the reimbursement money needed to better explain its position and get back to the District.
Then the discussion turned to the top-down hospital review requested by the District, which was completed over two months ago, but has been kept from District trustees.
Two weeks ago, Spackman attended a strategic planning committee meeting at the hospital where the findings were presented, but Spackman was told he could not share what he heard with other trustees.
"Members of the board of directors can go to the hospital and review the document but not the District trustees," said Spackman, who noted that the District trustees' approval of the Cancer Center was based upon an agreement with hospital board Chairman Tom Segura that the findings of the review would be presented to the District.
"In November, I sat with Tom Segura over coffee in the Vero Beach Hotel. To get the Cancer Center approved, he agreed there – and subsequently by phone – that the review would be presented to us, as an independent report," said trustee Smith.
"I thought it was discussed and agreed to or I wouldn't have voted for the Cancer Center," added trustee Webber.
But Segura insists he never agreed that the review findings would be presented to District trustees. "It never happened. I never had any conversation with Trevor or Spackman or anyone else at the District about presenting it to them. Never. Never. Never. I am crystal-clear on all of this," said Segura.
Susi said that the intention was not to hide information from trustees but to keep it from being widely disseminated.
Then Hospital board member McCrystal blurted out: "We can't release it because people on this (District) board don't keep quiet."
To which Trustee Gene Feinour responded: "I take personal affront to that. You don't want it released because it shows some weaknesses of the hospital."
The 50-page review can't be publicly released, said Susi, because it has to be kept from "hospital physician groups and insurance companies, who are our competitors." He suggested that maybe District trustees could review it by coming to the hospital, individually, and viewing it in private.
"We want to share it, but it can't be a public document because they did a very thorough job," said the CEO.