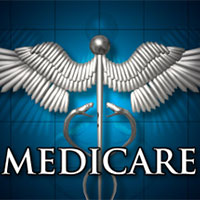 Vero physical therapist is a top Medicare biller
STORY BY MEG LAUGHLIN (Week of May 15, 2014)
Vero Beach physical therapist Antonio "Joe" Justado is one of the top earners in the state, when it comes to Medicare reimbursements for physical therapy, but it's not likely that he actually takes home everything Medicare pays him.
In 2012, according to recently published Medicare information, Medicare paid Justado $540,214, which puts him in second place in Florida, behind Delray physical therapist Julie Niver, who made $620,000 in reimbursements.
Justado's numbers place him in the top five percent of 36,776 physical therapists receiving Medicare money in the U.S. The average Medicare reimbursement of physical therapists across the country is $32,341.
The top U.S. physical therapy earner, Wael Bakry of Brooklyn, NY, received $4.1 million from Medicare in 2012.
"We work hard here," said Justado, who deferred to his boss, orthopedic surgeon Omar Hussamy, to speak on behalf of the Hussamy Sports and Hand Physical Therapy Center.
Hussamy, however, did not return repeated calls from Vero Beach 32963 requesting an interview or permission for Justado to elaborate.
Of the half million generated by Justado, $332,000 was for supervising exercise to improve function.
Whether Justado works with assistants and is in the room during multiple therapy sessions – which is perfectly legal – was not known.
Neither was it known if he received all or a portion of the money, as he is simply an employee of the medical practice.
"I can only tell you that I don't do the billing," he said.
In 2010 the Inspector General's office for Health and Human Services launched an investigation of physical therapists in Miami-Dade County and reported that physical therapists there were getting three times the national average for Medicare reimbursements. 
As a result of the investigations, some of the biggest billers in Miami pared back their Medicare billing.
In Florida, where the average Medicare reimbursement amount for physical therapists is $50,884, ten physical therapists received over $340,000 in 2012.
In Sebastian, physical therapist Sharon Hall, who leads the team at Longevity Rehab Center, generated $320,556 in Medicare money and is second to Justado in Indian River County in Medicare earnings in her field.  But Hall only received a percentage of that total, paid in salary.
Longevity owner Paul St. Mary said one of the reasons for Longevity's financial success in Sebastian is that his rehab center does not have to compete with physician-owned physical therapy centers.
"Like Hussamy's in Vero," he said.