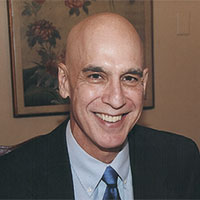 Former football star the pick to mediate Vero electric lawsuit
STORY BY LISA ZAHNER (Week of November 20, 2014)
Photo of attorney Carlos Alvarez
Tallahassee attorney and University of Florida Gators football Hall of Famer Carlos Alvarez appears to be the top draft pick of the City of Vero Beach, the Town of Indian River Shores and the Indian River Board of County Commissioners to mediate a pending lawsuit over Vero electric and what the Shores calls unreasonable rates.
"We have had discussions with Carlos Alvarez and have tentatively set Dec. 17th as a mediation date," said County Attorney Dylan Reingold on Monday. No time or place had been set as of press time.
Vero Beach City Manager Jim O'Connor said Reingold was tapped to contact Alvarez and work out the details to bring back to the Shores and Vero. Reingold said Monday that he had crossed paths with Alvarez before in a previous position. "I worked with him while I was with the City of Jacksonville in a different conflict resolution process."
Carlos Alvarez Mediations lists an extensive array of public clients, including five federal agencies, seven state agencies, districts or boards, four universities, 31 cities and towns, 23 counties, plus the Orlando Utilities Commission, Orange County Utilities, the Tampa Bay Water Authority and the Toho Water Authority.
The City of Fellsmere is the only local entity listed among the clients. Jason Nunemaker said he vaguely remembers Alvarez mediating a land use dispute in the 2008-2009 timeframe between Fellsmere and the now-defunct Florida Department of Community Affairs, which has since morphed into the Department of Economic Opportunity.
"My recollection of him was that he was a fair guy," Nunemaker said.  And how did things come out for Fellsmere? "It was okay, we didn't get what we wanted, but we got about what you could expect."
A summa cum laude graduate of Duke University Law School – a career path Alvarez reportedly chose over being drafted into the National Football League in the early 1970s –  Alvarez has been practicing law nearly four decades, listing his areas of expertise as environmental and land use, commercial, real property, administrative and local government and personal injury law.
"I have performed hundreds of mediations in the past 16 years mostly involving issues already in a litigation posture. I have been involved in large complex mediations with numerous issues and lasting a number of years to successfully complete as well as matters that a mediated-solution was reached within hours," Alvarez states on his practice website.
So the fate of Vero's 34,000 electric customers may be in the hands of the man referred to as "The Cuban Comet" in his college football career. If Alvarez cannot coax Vero, the Shores and the County into coalescing around a solution to high electric rates, Shores officials have given clear direction to their lead attorney Bruce May of Holland and Knight to activate the lawsuit and move forward by Jan. 1.
The December mediation session is the final step in a state-mandated conflict resolution process launched in July after the Shores filed suit against Vero for not living up to the 30-year franchise agreement between the parties.
The Shores argues that Vero has charged unreasonable rates, mismanaged its utility and phonied up customer counts to get around state law that would have increased oversight of the utility. In addition to retroactive reimbursement for excessive rates going back nearly six years, the Shores wants Vero electric out of the Town limits when its electric franchise expires in November 2016.
The parties met at a staff and attorney level twice; then all the elected officials from the Shores, Vero and County met in joint session in October, to no avail. Should no settlement be reached, the circuit court case is expected to go to a jury trial sometime in 2015, with Judge Cynthia Cox presiding.
Indian River County has signed on as a participant in the process, but has not yet joined the lawsuit or filed its own. The County instead is seeking relief from the Florida Public Service Commission by way of a declaratory statement.
A hearing in that case is scheduled for Nov. 25 in Tallahassee, but the PSC staff last week recommended that the Commission not give the County the guidance it seeks on what Indian River County's options are to provide electric service to its estimated 20,000 Vero electric customers after the County franchise agreement expires in March 2017.