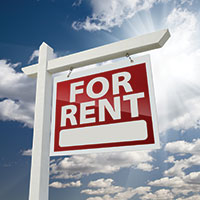 Some owners agree to stop renting homes for less than 30 days
STORY BY MEG LAUGHLIN (Week of June 18, 2015)

Three of four owners of short-term vacation rental properties in Vero Beach paid fines last week and signed compliance agreements with the city saying that they would no longer rent their homes for under 30 days.
Residents opposed to the short-term rentals hailed the compliance as a victory for the city and, more importantly, a step toward maintaining the quality of their neighborhoods.
The fourth owner, who sued the city saying the ordinance restricting residential short-term rentals to a 30-day minimum is illegal, got a continuance for an appeal of his fines.  His case will be heard in July.
The compliance and payment of fines, as well as the appeal extension, fell into place last Wednesday at a city code enforcement meeting, just as Circuit Judge Cynthia Cox denied a request for a temporary injunction from Charles Fitz, the short-term rental owner who is suing the city and who asked for an extension for his appeal.
In his injunction, Fitz had asked the court to stop the ticketing of vacation property owners who rented for under 30 days, saying that state law contradicted the local ordinance that allowed the citations.
But Cox said an injunction was "an extraordinary remedy ... granted sparingly" and denied Fitz's request.
In her Wednesday ruling, Cox explained that Fitz would not suffer irreparable harm and had an adequate remedy at law because, if he wins his case, his "injury is adequately compensable by a monetary award."
As for serving the public interest, Cox ruled that Fitz's private economic interest was outweighed by the public interest of "maintaining the stability of residential areas."
But while she denied the injunction, the judge did not say Fitz failed to meet the fourth test, which is a "substantial likelihood" that his case against the city will succeed on its merits.
Which means: While Fitz did lose the battle for an injunction, he has not necessarily lost the war.  His court challenge to throw out the Vero ordinance continues.