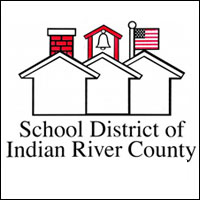 School District playing hardball on Virtual School
STORY BY KATHLEEN SLOAN

Parents might want to carefully read the fine print before signing up their kids for the new Indian River Virtual School.
The School District just opened IR Virtual in an effort to get a foothold in the online instruction market, where Indian River County has been left in the dust, costing it money and students.
But the "Program Information/Participant Agreement," which it's requiring parents to sign to enroll their kids, slams the door on other school choices, in violation of state law.
The School District's official number of students and funding has been falling since 2009, when the state passed laws requiring districts to offer full- or part-time virtual classes, giving parents and students a minimum of three vendors for K-12 choices.
Many school districts – 63 of the 67 in the state, according to Larry Banks, Florida Virtual School director of franchises and district solutions – saw the writing on the wall and bought a state franchise, retaining funding that otherwise would go to the state's own virtual school or to other virtual providers.
But not the Indian River School District, until now.
The first year the state required virtual-classes options, in 2009, the school district lost 518 students, but most of them may have gone to charter schools, which gained 436 students.
But going into this year, the district estimated it would have about 373 more students than it actually has, Assistant Superintendent Carter Morrison told school board members at their March 29 meeting.
Most of this loss is due to students taking online classes, Superintendent Mark Rendell told the school board.
That may cost the district about $1.8 million in state funding, he said, although the district hopes to recoup some funding by changing the attendance policy. Rendell said it's essential the school have its own virtual school and use its own teachers to regain funding.
Virtual offerings by competitors cut into but didn't cripple the district's funding until a 2013 law was passed, "recalibrating" how Florida Education Finance Program funds are disbursed; those funds supply about half of the district's operating budget.
The 2013 law states one student can't be counted as more than one Full-Time Equivalent, which is 720 hours a year of instructional time for elementary pupils and 900 hours for older students.  A Full-Time Equivalent is worth about $5,200 in Florida Education Finance Program funding. 
When a student takes classes with outside virtual providers, as many are now doing, the School District has to share the $5,200.
At the March 29 school-board meeting, Rendell said, "payments will stay in-house if [students] are [enrolled] in our franchise."
School Board member Claudia Jimenez asked, "Do they have choice? Because we can't control choice."
"When they register for a virtual class, if the class is on our list, they will automatically be enrolled in our class," Rendell answered.
Although Jimenez thanked him for the "clarification," what Rendell proposed negates school choice, in violation of state law.
District public information officer Flynn Fidgeon said Rendell didn't mean what he said, insisting it's impossible not to be aware of choice at the time of class sign-up, because the state's virtual school is displayed as an option alongside county virtual classes in the online menu.
But documents found on the district's website support Rendell's anti-choice intent and contradict Fidgeon's assurances choice will be honored. The documents appear to cross the legal line.
The press release states IR Virtual will "feature benefits that other virtual schools can't offer," naming English for Speakers of Other Languages (ESOL) and Exceptional Student Education (ESE). These classes will be available in person or online within the district system, the press release states.
This implies a student can't get online ESOL and ESE services from competitors.  But in fact, other virtual schools offer them. In-person support services are also available from other schools that Indian River County students have access to. 
State law 1002.20(6) requires scholarships to private schools be made available to students of failing schools and also provides McKay Scholarships for ESE services to parents dissatisfied with the district's ESE services, which is required as part of Florida's commitment to giving parents and students school choice.
IR Virtual students will be allowed to participate in sports, electives and career technical training at county schools, the press release states, implying students choosing other virtual schools will be ineligible. But state law 1002.20(18) mandates that school district extracurricular activities must be made available to those meeting academic and conduct requirements and "shall not discriminate based on school choice."
The IR Virtual School "Program Information/Participant Agreement" also quashes competition and therefore choice. It states students "will be prohibited from accessing any instructional programs from other public schools" once enrolled in IR Virtual school, in violation of state law 1002.37(3)(c), which states that school districts may not limit student access to courses offered by the state's virtual school.
It also appears to violate state law 1003.498(2)(b), which states students can enroll in any online course offered by any other school district in the state.
The IR Virtual agreement also states, "Furthermore, students will not be granted access to any other virtual school programs as part of the school day," in violation of state law 1003.498(3), which states school districts cannot require that students take online courses outside the school day and must make online access available during the school day.
The district also imposes further conditions. 
The most draconian, limiting and anti-school choice of these conditions is the district's insistence that once students enroll in the IR Virtual School, they are locked in as district Full-Time Equivalents and have sacrificed their right to choose another school.
"Students withdrawing from IRVS will be required to return to their zoned school. Students who participated in choice programs prior to enrollment in IRVS will forfeit their seat in the choice program upon enrollment in IRVS. Students and parents will need to reapply for any choice or out of area assignments for subsequent years," the agreement states.
This violates not only the spirit of school choice but a number of virtual and school-choice laws. 
The district is purchasing a franchise from the state's renowned Florida Virtual School, the first state-run and created virtual school, which counts about 500,000 courses completed per year, 50 percent of the virtual course completions in the U.S.
Neither the April 4 district press release nor the flyer sent to students' homes gave much detail about courses the district will offer from the Florida Virtual School menu, and questions about these details went unanswered from the district.
"Open enrollment starts today and spots are limited!" the flyer states. That's because the district "is starting out very small," offering two courses this summer, driver's ed and HOPE (health opportunities through physical education), the district's franchise director Banks said.
In the fall, some high-school classes will be offered, but none will be offered for elementary and middle school pupils, Banks said.
Perhaps price has something to do with that decision. Banks said the school will pay Florida Virtual School about $50 per enrolled high school student. But elementary courses would cost IR Virtual $350 per student because Florida Virtual School contracts with a Maryland company, Connections Education, to provide those classes and curriculum.
The district will also have to pay to have teachers trained, with Florida Virtual School charging $4,500 for a group of eight teachers and $1,500 for each additional teacher, according to the franchise agreement.