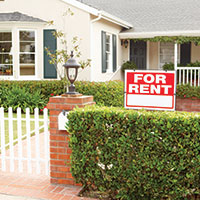 County turns to California hired gun to help enforce short-term rental ordinance
STORY BY SAMANTHA ROHLFING BAITA

Indian River County is bringing in a hired gun from the West Coast to help identify under-the-radar, short-term rental properties and assist in enforcing a tough new ordinance that features costly consequences for non-compliance.
Besides quieting down party houses and complaining citizens, stepped-up enforcement may have some monetary advantages for the county.
County Commissioners were surprised to learn recently that short-term rentals represented about 34 percent of County Tourist Development Tax collections for the quarter ending March 31 2016, bringing in $282,773, second only to the Hotel/Motel category, according to a staff report.
If California consulting firm Host Compliance LLC/One Compass can bring more short-term rental operators to light, the county will collect even more tourist tax cash.
The company has already identified 615 short-term rental operations in the county, included a startling 277 active rentals in Vero Beach alone.
These numbers lent weight to County staff's tough new short-term rental ordinance proposal, brought before the Board of County Commissioners in late June.
Commissioners approved the plan 5-0, finally giving the county an ordinance with some teeth in it, after years of conflict and controversy over the short-term rental issue.
Where the county's efforts focus on unincorporated areas such as the north and south barrier island, the City of Vero Beach last year beefed up its code enforcement staff and re-assigned them to Police Chief David Currey to work with uniformed officers in a seven-day-a-week quest to produce evidence of transient rental activity in residential neighborhoods.
Both Vero and the county have had to be creative, as local governments all over Florida are hamstrung by a 2011 law preempting the power to regulate vacation rentals to the state, except for pre-June 1, 2011, local laws already on the books.  Efforts to control unregulated short-term vacation rentals were further hobbled by a watered-down bill passed by the 2014 Legislature.
Deputy County Attorney Bill De-Braal says the contract with Host Compliance is in the final stages of negotiations. Once hired, the company, for $10,000 a year, will analyze data from 20 top short-term rental websites and provide the county with updated owner names and addresses, allowing county staff to determine which operations are in compliance with local and state laws
Code compliance officers will work with the Sheriff's Office to force compliance and handle offenders. With Host Compliance technology efficiently identifying short-term rental properties, the County expects to save money and resources by working with more accurate and up-to-date data.
Over the years, the vacation rental battle has pitted short-term (less than 30 days) vacation rental property owners' rights to use their residential property as they see fit against neighborhood associations' and individual homeowners' rights to a reasonable level of peace, quiet and security. 
The new county regulations, which cover only the unincorporated areas of the county, will go into effect "almost immediately," according to Community Development Director Stan Boling, and require a local license that will only be granted with proof of a state license and must be renewed annually; a limit of two visitors per bedroom, plus an additional two per property; a cap of 10 visitors in any one rental property; and, a set of fines for non-compliance that Commissioners hope are heavy enough to get the attention of property owners.
The number of visitors allowed for each property will also be based on the capacity of the property's septic system, which could lower the 10-visitor cap.
The most complicated issue addressed by the ordinance was disruptive, outdoor noise.
Commissioners couldn't figure out how much was too much, how best to gauge noise levels or how to enforce regulations. Agreeing it is "new ground," the Commission decided to take the plunge and forbid any amplified sound equipment outside (which could even include a portable radio, if someone complains), and consider ordinance adjustments as needed, based on individual complaints and circumstances.
The Vacation Rental Ordinance document and the registration application are available on the County website, www.ircgov.com.