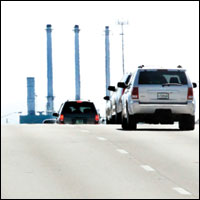 Vero's $22 million 'price drop' for Shores electric customers
NEWS ANALYSIS | STORY BY LISA ZAHNER

In an almost surreal display of technical jargon and numbers in five-point type, Vero's team of experts attempted to explain to a joint session of the city's Finance Commission and Utilities Commission this week how the asking price for 3,000 customers in the Town of Indian River Shores dropped from $64 million to $42 million.
The new "price drop" is still a far cry from the $13 million Florida Power & Light says it's willing to pay to pick up some customers and unite the Shores' citizens north and south of Old Winter Beach Road  under one electric provider. But realistically, are any of these numbers remotely meaningful?
The price Vero wants in exchange for releasing the Shores customers from the city's electric system is based upon the notion that the Shores should provide ongoing financial support to Vero for decades to replace the revenue that Shores customers would be contributing to the system – even though they're not being served by the utility anymore.
"The price and a transaction structured as to keep customers whole, a dollar amount to cover the fixed costs that have been borne by the city and would have been used to serve the Shores, over a period of time," Vero's attorney Robert Scheffel "Schef" Wright said Monday, adding that the $42 million figure also includes "stranded costs of the Florida Municipal Power Agency power entitlements."
Wright explained that Vero, as a member of the FMPA, is wedded to all of the FMPA's commitments for as long as the power projects exist.
"On the deed, FMPA is a co-owner in these projects, member cities are virtual owners . . . if something goes wrong, everybody has to pay," Wright said.
Despite these long-term commitments that affect wholesale power prices passed down from the FMPA to Vero, the city's other, non-fuel operating costs would seem to be more flexible, but apparently they're not.
"The best information we had was provided by the city staff that provided that information," Wright said. "The bulk of the costs are fixed costs that are going to stay the same and cost escalators were in line with Public Resources Management Group (rate consultants) estimates."
This is the same rate consultant that told city officials last month that they needed to spend more than $14 million over the next five years beefing up the electric system to improve reliability and make up for postponed repairs and maintenance.
Utilities Commission Vice Chair Bob Auwaerter, a Shores resident, has had a very tough time swallowing the concept that the city would not realize some cost savings by serving 9 percent fewer customers. He expressed his consternation Monday during a presentation by Wright.
"You're not down-sizing your operations? If you know IR Shores is going away, why aren't you right-sizing your expenses over time?" Auwaerter questioned the fact that not only does the city expect to maintain its current overhead expenses despite losing about 9 percent of its customers if the Shores goes away, but city officials also included an annual cost escalator of nearly 3 percent.
Wright explained that Finance Director Cindy Lawson and Electric Utilities Director Ted Fletcher analyzed the city's staffing and other operational and capital needs under the Shores-goes-away scenario, and those are the numbers they came back with. The city's rate consultant also concurred that scaling back operations to fit the shrunken customer base and revenue stream would not be feasible or recommended.
So to anyone in the private sector, that would be like plodding forth operating your business after the loss of 9 percent of your customers and revenue without cutting any costs or personnel. It just doesn't seem to make sense.
How long does Vero want the Shores to make Vero electric "whole" after its exit? A shocking 30 to 50 years.
From the 36-page backup documents to Wright's presentation, which was also set to be given to the City Council this past Tuesday, "The evaluation of the 'keep whole' cost to Vero Beach of no longer serving customers in Indian River Shores includes all presently known and estimated costs to be paid during the estimated/assumed remaining life of each Project, which, based on the most current information available from FMPA, is assumed to be through 2035 for Stanton and Stanton II, and through 2046 for St. Lucie."
The numbers, which are obviously quite fluid, also attempt to predict power costs decades from now. Finance Commission Chair Peter Gorry challenged the wisdom of trying to pinpoint commodities prices that far into the future. "I don't know what the price of gas will be next week," Gorry said. "Projections 30-40 years ahead, must be based upon a set of variables. It is difficult when one is trying to project data over this kind of a time period."
The commissions took no action and made no recommendations on the new, reduced price Vero wants for the Shores. Utilities Chairman Laura Moss reminded members that there's some "new information" in play, as Tuesday morning the Vero Beach City Council was set to hear a proposal from County Attorney Dylan Reingold asking the city to participate in re-opened talks with the FMPA, FPL, Orlando, the Shores and the County about finding a path forward to sell the entire Vero electric system to FPL.
Councilman Harry Howle had sponsored the item, and prior to Tuesday's meeting said, "It's a chance to get everyone in the same place and to eliminate the hearsay back and forth, to get real-time answers to all of the questions from the people in the room to see if we can find a way to complete the sale of the whole electric utility."