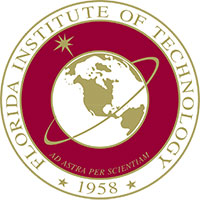 Vero helps Florida Institute of Technology raise $123 million
STORY BY ALAN SNEL

Vero Beach is only a 45-minute car ride from the Florida Tech campus in Melbourne, so Florida Institute of Technology President Tony Catanese knows all about the affluent investors, retired corporate executives and arts lovers to the south in Indian River County.
For that reason, during the past few years, while undertaking a fundraising campaign with a $100 million goal, he charged his trusted special assistant, Frank "Fritz" Spitzmiller, to set up meet-and-greet forums where Florida Tech professors could share their latest research and chat with Vero area residents at island clubs including The Moorings, John's Island and Windsor.
Spitzmiller also arranged for retired island execs such as Indian River Shores Mayor Brian Barefoot to go north to talk about the finer points of entrepreneurship at FIT's business school.
At the same time, Catanese realized Vero's strong arts community could be tapped to bring more attention to the university and more visitors to the university's Foosaner Art Museum in Eau Gallie and the Ruth Funk Center for Textile Arts on the FIT campus. Indeed, Florida Tech director of university museums Carla Funk – no relation to Ruth Funk – is investing ad dollars from a special Brevard County tourism grant to entice Vero Beach residents north.
Making new friends in Indian River County helped Catanese exceed his fundraising goal and end on a high note his 14-year tenure as president of the 16,000-student, 58-year-old tech university known for its engineering and aeronautics programs.
By the time the campaign wrapped up earlier this month, Catanese and his team had raised a stunning $123.4 million that will help pay for everything from scholarships and buildings to beefing up the endowment and supporting athletics. That comes on top of a successful $60 million "Golden Anniversary" fundraising effort Catanese led a few years back that concluded in 2009.
"We spent a lot of time in Vero Beach," Catanese said. "It's a powerhouse, especially for philanthropy."
Under Catanese's leadership, Florida Tech has established itself as a big-time player in the technological university market. It recently was ranked one of the top 20 universities in the world by the Times Higher Education, based on size, and U.S. News and World Report routinely recognizes it as a Tier One Best National University.
That kind of educational quality is a big reason donors in Vero Beach and elsewhere are buying into the Florida Tech brand.
Catanese explained that aerospace corporations such as Harris and Northrup Grumman, plus foundations and trusts, were the single biggest fundraising source for the just closed $123.4 million "Create the Future" campaign.
"How did we do it? Frankly, the old-fashioned way. Legwork, visits and cold calls," Catanese said last week. "As president, I had to devote the majority of my time for two years to fundraise and delegate day-to-day operations to the people in my administration."
To make contacts in the Vero Beach area, Catanese relied on Spitzmiller, former director of advancement at St. Edward's School.
One of Florida Tech's biggest names, former astronaut Winston Scott, spoke at events in the Vero Beach area and Spitzmiller ran a speakers bureau that brought FIT professors south to speak to local residents at places such as PNC's community room.
At the same time, Spitzmiller recruited local retired chief executives and chief financial officers – including Barefoot, a former Wall Street investment firm executive and former president of Babson College – to travel to the FIT campus to talk with business school faculty and students.
Barefoot's involvement with the university extended to serving as a judge for student business plan competitions. "Education is our number one priority," he said. "Florida Tech faced the issue of how to change this fledgling business school and combine it with the well-known engineering program and propel the university's reputation."
Barefoot said he enjoyed meeting FIT faculty members with backgrounds similar to his during roundtable discussions.
Besides tapping Vero Beach's deep pool of retired business talent, Florida Tech also lured Vero's arts-minded residents to check out its museums.
"We do get a lot of visitors from Vero Beach," said Funk, FIT's museums chief.
"We find a lot of Vero Beach arts community members are visiting the textile museum" on the FIT campus, she said. "It's a nice day trip from Vero."
To market the museums, Funk is using a $20,000 grant from the Space Coast Office of Tourism earmarked for drawing visitors from outside Brevard County.
Funk said the Foosaner museum anchors the Eau Gallie Arts District, so Vero Beach residents can spend the day at the museum while also hitting coffee shops and antique shops.
"The museums are a real link and offer a cultural outlet for the Vero Beach community," Funk said.
FIT is also spending ad dollars to market the university's summer sports, academic and arts camps to Indian River County kids.
Funk said another Vero Beach area connection is that local residents from Windsor and John's Island have donated ethnic textiles from Latin America, Central Asia and Africa to the textile museum collection.
Besides Spitzmiller's efforts to line up speakers and attract local business retirees in the Vero area, FIT also has its Vero Beach Marine Laboratory along A1A, where aquaculture-related research is front and center.
"We think aquaculture will be a big part of the future," Catanese said.  He added that Florida Tech would like to create an aquarium for visitors to see farm-raised fish and other ocean creatures, including seahorses – which fill many tanks at the lab and are a focus of research there.