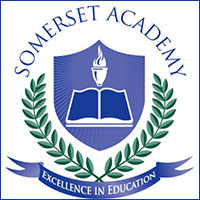 School Board fights to block 2 new charters
STORY BY KATHLEEN SLOAN

The Indian River County School Board has filed a major brief in District Court as part of a long-running effort to keep Somerset Academy from opening two charter schools here that might siphon students and funding from the school district.
The school board denied Somerset's initial elementary and middle school applications last summer, but Somerset appealed the local board's decision to the state Board of Education and won in February.
Two school board members – Charles Searcy and Shawn Frost – thought the state board's decision should settle the matter, but the other three members  – Mathew McCain, Dale Simchick and Claudia Jimenez – voted to appeal the decision.
The case is now before the Fourth District Court of Appeals, located in West Palm Beach, where the district's brief was filed recently.
Somerset applied under a special category that skips part of the normal arduous review process planned charter schools have to undergo, proposing the "replication" of already existing high-performing schools.  
The education company, which operates 50 schools in Florida, wants to model new schools here on existing charter elementary and middle schools in South Miami that have language-immersion programs, which create bilingual students with heightened multi-cultural awareness. Developing social consciousness in a high-tech environment are other parts of the charter.
Frost said he toured the Miami schools – which earned A grades from the Department of Education for the past four years – and believes they would be a great addition to our area. He also said the $35,000 the school board voted to spend on litigation could be better used on student education.
Searcy first voted against allowing Somerset to open schools here, saying he found its applications unimpressive.  But when the State Board of Education overruled the local board, he bowed to the decision: "[Somerset] went through all the hoops and they're going to get in. Why throw good money after bad?" he said, arguing against further litigation.
The reason given by the Indian River County School Board for trying to block the Somerset schools is ironic: The board claims Somerset didn't lay out a desegregation plan in sufficient detail to satisfy a federal desegregation order that the district itself has failed to meet in the 49 years since it was first imposed.
The order, written in 1967 and amended in 1994, requires the district to maintain African-American student and teacher populations in schools at about 17 percent, which is the current percentage of black students enrolled in the school district.
After nearly five decades the school district has not come close to meeting that standard.