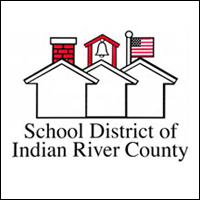 Schools give no raises to lowest-paid workers
STORY BY KATHLEEN SLOAN

The largest employer in the area, the county School District, froze the pay scale for its lowest-paid workers in 2010, and the budget for the coming fiscal year doesn't do anything to stem these workers' gradual descent into poverty.
The wages of the 700 secretaries, teaching assistants, bus drivers, cafeteria workers and janitors represented by the Communication Workers of America union have not kept up with increases in the cost of living since the end of the recession, and the workers no longer receive raises based on length of service or good job performance.
The workers, whose average yearly wage is about $22,000, asked for a modest 2.8 percent raise for this coming year, but no raise was included in next year's budget.
Instead, the School Board plans to give them a one-time lump-sum payment of $222 this year and another $222 "salary enhancement" next year, according to Assistant Superintendent Bruce Green. Those payments will cost the School District $344,000 over two years – less than half what it would have cost to give the workers their requested raise.
Green recently replaced Assistant Superintendent William Fritz as the School District's representative at the negotiating table. Fritz had the role for four years, up until July 1, when Superintendent Mark Rendell terminated him after a series of missteps and problems.
Fritz's parting shot to CWA workers was paraphrased by several employees who spoke at recent School Board meetings. "He said, 'We don't need to give you a raise, you're replaceable,'" they said.
Under Fritz's leadership, the School District's health insurance fund went $7 million in deficit and required massive cash infusions to stay afloat. As a result, support staff were hit with large health-insurance premium increases last school year, with some seeing their costs spike as much as 182 percent, while their wages remained static.
Support staff is the only School District work group whose pay has not undergone study and updates.
Fritz justified the lack of regular 5-, 10- and 15-year step raises by saying pay in Indian River County School District is comparable to nearby school districts, but CWA Vice President Custodial Staff Representative Maureen Weisberg said the School District, as the largest employer, is contributing to the rising poverty rate in the county.
"In Indian River County 22.5 percent of children are living in poverty," Weisberg said. "Who are these children and their parents? Sadly, they are your support staff."
A teacher assistant with the school district for 15 years shared her pay stubs with Vero Beach 32963, asking for anonymity for fear of reprisal. She makes $21,343 a year now and made $20,394 four years ago, a $949 increase averaging $237 a year. She was paying $490 a month for family health coverage, but when the School Board raised it to $870 a month last December, she dropped to single coverage at $212 a month.
She's been rated highly effective many years but dedication guarantees nothing, she said. "The School Board doesn't care about us."