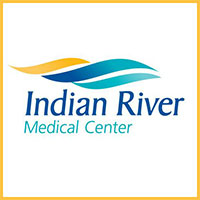 Small consulting firm leading hospital merger effort
STORY BY RUSTY CARTER

The consultant hired to lead Indian River Medical Center's efforts to partner with another nonprofit healthcare system faces a daunting task.
It's dealing with a hospital that's part public and part private, meaning it serves two masters, deriving part of its funding from property taxes while also courting donors willing to make large gifts.
What consulting group was judged to be up to the task?
Apparently it's the smallest of those who contended for the job, Chicago-based Juniper Advisory. The firm has just 10 employees and is currently juggling a half-dozen or so projects.
Can it possibly work?
If you believe Jamie Burgdorfer, Juniper's founder and principal, the answer is yes.
"Juniper specializes in advising nonprofit hospitals," Burgdorfer said in an interview. "We've been doing mergers and acquisitions for 25 years, from Alaska to Florida."
The most recent of those projects was completed just over a month ago when University Health Care System acquired Georgia-based Trinity Hospital of Augusta. Like IRMC, Trinity sought a partner with cash to invest in capital improvements. 
University Health Care provided the capital, but it also rebranded its new acquisition, dropping Trinity from the name.
Juniper's role in the deal was to serve as an exclusive investment banking advisor for UHCS, which was pursuing a growth strategy. It was Juniper's concept to expand by acquiring a partner within the same market.
Burgdorfer pointed out that Juniper's efforts for IRMC are at an early stage. He added that the project is "moving along fine and at a normal pace."
Juniper will make its next trip to Indian River County on Aug. 23. Burgdorfer said at that time the firm will discuss "next steps" in the process, along with other topics.
As to Juniper's meager staff, Burgdorfer said that's by design. The entire firm works on projects with what he called an "ultra focus."
Juniper also looks at projects in terms of how it will benefit the firm's expertise as well as its bottom line. "We wouldn't take it on if we were not interested intellectually."
Burgdorfer said his staff's depth of experience allows them to compete with much larger firms. He noted that Juniper currently has 5-10 projects "in one stage or another," adding that each of the projects is "labor-intensive."
Juniper focuses on nonprofits for a simple reason: They make up the vast majority of the country's hospitals – 90 percent according to Burgdorfer. He added that since the early 1990s, for-profit hospitals have exerted no meaningful change in the industry.
Juniper vice president Rex Burgdorfer, Jamie Burgdorfer's son, was recently interviewed prior to appearing on a panel at the annual Becker's Hospital Review meeting. He noted that the hospital industry remains fragmented, with approximately 4,500 hospitals in the U.S. owned by some 2,000 companies. Meanwhile, acquisitions and/or mergers amount to about 100 transactions annually.
Asked about the state of mergers and acquisitions in the hospital industry, Rex Burgdorfer said that, in his opinion, "The economic fundamentals of the industry transcend politics.
"Health systems are going to be paid less for their services and are going to have to bear more costs in the form of more sophisticated IT, new service offerings to focus on outpatient care and population health. Those two fundamentals – prices going down and costs going up – mean that you need to get larger to be successful.
"The writing is on the wall that the industry needs to be more efficient," Rex Burgdorfer added. "Most people translate that to mean combinations between health systems."