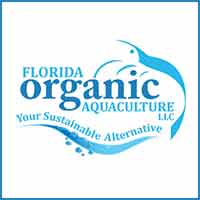 Shrimp farm sold at auction to Chinese
STORY BY SAMANTHA ROHLFING BAITA

Florida Organic Aquaculture has been sold at auction to a group of Chinese investors and will be renamed Pristine Water Aquaculture.
When it opened in 2014, the state-of-the-art Fellsmere shrimp farm was widely acclaimed for its pioneering, environmentally responsible technology and for the economic benefit it was expected to bring to the rural community, but the company ran into production and cash-flow difficulties that led to bankruptcy earlier this year.
Pursuant to a bankruptcy court order, the Chinese investors will pay $1,250,000 to take over the operation and acquire most of its property and assets. Certain systems and equipment being recovered by creditors were not included in the bid.
"Pristine Water Aquaculture . . .  is very excited to have such an opportunity to work locally with Fellsmere folks to further realize the potential of this amazing facility," said Helen Ming, managing member of the investment group.
"We are actually one of the earliest participants in this business, but have been dismayed to see it go downhill. We are glad that we have taken the business into our own hands."
Cliff Morris, a South African Immigrant, founded Florida Organic Aquaculture in 2010, according to Bloomberg.
Backed mainly by the same EB-5 Chinese investors who just purchased the company, Morris acquired 122 acres of fallow farmland in Fellsmere and built a sprawling 4.2-acre pole barn with plans to produce millions of pounds of fresh organic shrimp annually.
Created by the federal government in the early 1990s, the EB-5 Program awards green cards to foreign investors – along with their spouses and unmarried children under 21 – who invest half a million dollars in an American commercial enterprise that will create or preserve at least 10 permanent full-time jobs.
The project was backed by Enterprise Florida, the City of Fellsmere, Indian River County Board of County Commissioners, the Indian River County Chamber of Commerce, Florida Department of Transportation and the Florida Department of Economic Opportunity, according to Enterprise Florida's website.
Production of white Pacific shrimp got underway in the summer of 2014 and the product was an immediate hit with local restaurants and other consumers. Demand was so strong that Morris could not keep up and began to lose customers frustrated by sporadic deliveries.
Trying to meet demand, Morris built a second 4.2-acre barn in 2015, but that expansion squeezed his cash flow and in 2016 workers at the facility went unpaid for several months.
An emergency trip to China garnered some new investment and allowed Morris to catch up on payroll. But by then more customers had moved on and problems snowballed.
In April, the company filed a voluntary petition for reorganization under Chapter 11 in the U.S. Bankruptcy Court for the Southern District of Florida.
Negotiations among investors, potential bidders, management, landowner Fellsmere Joint Venture, LLC, various banks and other creditors were contentious and the case slogged its way through U.S. Bankruptcy Court until Dec. 1. On that date, the court approved the sale to high-bidder Pristine Water Aquaculture, which is designated NS FOA, LLC in the paperwork.
Once production and sales have been stabilized, Ming says, plans are to expand into the structure that was built in 2015 but never put into operation. After that, based on the level of success, the company will look at building a third barn.