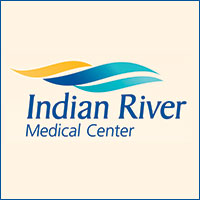 After $4 million loss, IRMC leaders put a range of options on the table
STORY BY MICHELLE GENZ

It was less than a month ago that Indian River Medical Center faced a double jolt when its CEO announced an unforeseen retirement amid first-quarter financial reports showing a $4 million loss.
Now turmoil swirls again. IRMC's chief competitor, Sebastian River Medical Center, was sold for the second time in three years –  just as IRMC leadership officially began taking a hard look at whether to sell the Vero hospital, join a group to gain bargaining power, or try to right the numbers in the perilous status quo, continuing as a stand-alone institution.
Last Thursday, the struggling parent company of the Sebastian hospital, Tennessee-based Community Health Systems, sold it and seven others to Steward Health Care System, a small Massachusetts chain that until recently was barely in the black (see accompanying story). Both Community Health and Steward are for-profit systems.
That news came only a day after IRMC, the county's taxpayer-owned not-for-profit hospital, finally faced up to its own financial ill health. With last quarter's losses at $4 million, the elected oversight board known as the Hospital District voted unanimously to form a collaborative committee with the hospital's board of directors to do a strategic assessment of the hospital and District's interrelated structure. That includes hiring outside consultants and legal experts.
The proposal by District Board Chair Marybeth Cunningham came about "over the last many weeks" in discussions with Hospital Board Chair Wayne Hockmeyer. Both will be members of the committee, along with District Board treasurer Allen Jones; one other Hospital Board member; and a member of the IRMC Foundation board, the fund-raising arm of the hospital.
The committee is "charged to look at all options" and report back no later than fall.
"There is a sense of urgency around this," Cunningham said.
"It's critical," said District Trustee Michael Weiss, joining in by speakerphone to a District meeting during which the measure was voted on. "We're going into a crisis, particularly with what's happening in Tallahassee and who knows what's happening in Washington."
Those options include whether to sell to or otherwise become part of a multi-hospital group, says District Trustee Jones. Options also include keeping the status quo – taxpayers retaining ownership of the hospital.
That option depends heavily on whether retiring hospital CEO Jeff Susi's ongoing negotiations on reimbursement rates with the four companies that represent the largest number of local patients with private insurance can turn Indian River Medical Center's bleak finances around.
Those reimbursement rates, notorious in the health care industry nationwide for being unnecessarily secretive and often utterly irrational, are currently far lower at stand-alone IRMC than at chain hospitals like Sebastian River Medical Center and Fort Pierce's Lawnwood Regional Medical Center.
Susi told District trustees in their monthly meeting Thursday that he has met with success in negotiating better rates with two insurance companies and is hopeful about a third. But the fourth large insurer is refusing to negotiate – Susi will not name it – and has been put on notice that the hospital will no longer be part of its network.
It is an impasse that, while common in such negotiations, raises the specter of some taxpayers being unable to afford to use the hospital they own.
"You may hear some noise in the community related to that but really that's our only leverage," newly appointed Chief Financial Officer George Eighmy told District trustees.
Jones pressed for a reason why the insurer's name couldn't be disclosed to the public now.
"I'm not sure," Eighmy replied, before CEO Susi stood up in the audience to give his reason.
"I wouldn't at this time," said Susi. "I think if we get to the end of the notice period, and we haven't gotten back on line, then I think it will be very public."
That was understatement. If the game of chicken is won by the insurance company, leaving the hospital out of its network and potentially thousands of patients in a lurch, that could motivate the committee to opt for change, Jones says.
"The primary objective is not what's best for the hospital or the District but what's best for the residents of this community," said Jones in a later interview. "What we've got right now is a structure where the [Hospital] Board runs the hospital and they make those business decisions. But we (the District Board) are going to be holding them accountable.
"At the end of the day, if they're not effective in getting the rate relief that they demand and the patients end up with less coverage, then I think it's within the District's purview to insist that something different be done."
That something different may involve selling, he says.
Failure to get increased reimbursement rates from a company like Blue Cross Blue Shield would mean projections of a positive bottom line this fiscal year would likely not materialize, since BCBS insures "two-thirds of all private co-insurance in our community," said Dr. Val Zudans, an ophthalmologist and former Trustee, who commented publicly at the end of Thursday's District meeting.
Commercial insurers calculate their reimbursement rates – the money the hospital gets paid after it treats patients insured by companies like Blue Cross, Cigna, Humana and United Healthcare – as a multiple of federal Medicare rates. Group hospitals almost always have increased leverage in negotiations due to far larger patient volume than a small community hospital like IRMC.
Normally, rates are shrouded in secrecy and hospitals can't find out what their competitors are being paid. But a recent state law requiring disclosure of individual hospitals' fees for patient services enabled IRMC's former CFO Greg Gardner to "back into" the rates of three of IRMC's competing hospitals. The rates were three and four times Medicare reimbursement, while IRMC stood at 141 percent – less than half of what competing hospitals are raking in.
"Our goal is to significantly improve our commercial payors to get to 200 percent of Medicare," Eighmy told the District Board last week. "If we do that, that's significantly more than budgeted; that's more than $5 million."
The hospital's current budget anticipates an increase of $2.8 million in this fiscal year. 
Eighmy presented a somewhat hopeful picture for January as compared to the last quarter's dismal performance. Just six weeks into the job, but having intensively studied two years' worth of trends, he says he expects to end the fiscal year at or slightly above break even.
If such financial viability bears out, that committee studying the hospital's future could consider keeping the status quo: ownership by county taxpayers, oversight of that asset by the District and management by a separate entity, Indian River Medical Center Inc.
The viability of that option could rely heavily not only on the negotiations currently underway with insurance companies, but on what happens at the newly sold Sebastian River Medical Center, whose new owner, Steward, only recently turned a profit in its fifth year. It has promoted itself as being affordable – and with low reimbursement rates, allowing cheaper insurance premiums for its patients. 
And then there's Tallahassee. Gov. Rick Scott is threatening to deregulate the hospital industry, a move that with a House and Senate buy-in could mean a for-profit, large-chain emergency care center could open across the street from IRMC, drawing away its sizeable share of the county's emergency patient load and siphon off revenues.
"This is kind of under the radar and it's a bigger deal that you may realize," Zudans told the District. "Any for-profit hospital could open up a stand-alone ER across the street from our hospital, skim off all the private-pay patients and our hospital is financial toast."
He said Scott and Speaker of the House Richard Corcoran have made it known that hospital deregulation "is in the top few of their legislative priorities this year.
"It speeds up the urgency of this hospital joining a network, getting together with other hospitals to improve the situation financially before this happens or as soon as possible. We're running out of time," said Zudans.
In addition, Scott's budget proposal would reduce Medicaid payments to hospitals by more than $900 million in fiscal year 2017-2018. As it is, Medicaid reimburses hospitals at rates lower than what it costs the hospital to treat Medicaid patients.
The legislative session convenes March 7.
Still one more variable the hospital committee will have to consider: What, if anything, will replace the Affordable Care Act if and when it is repealed?