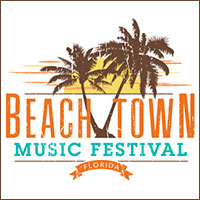 Promoter of concert says no refunds will be given
STORY BY RAY MCNULTY

Organizers of the inaugural Beach Town Music Festival, postponed because of Hurricane Matthew and finally rescheduled to be held 14 months later, said no refunds will be given to those who bought tickets for the October event which was to have been headlined by home-grown country music star Jake Owen.
Instead, tickets purchased for the two-day festival – which ranged in price up to $249 for the event that was to have taken place last Oct. 7-8 at the Indian River County Fairgrounds – will be honored for the rescheduled event this coming December.
"For all ticketholders, all sales are final and there are no refunds," promoter Basis Entertainment said in response to inquiries from Vero Beach 32963 that were prompted by angry ticket holders. "This is stated clearly when tickets are purchased and also noted in our terms of service online."
Tickets purchased for the postponed festival will be honored in December, the statement said.  The festival has been rescheduled for Dec. 8-9 (Friday and Saturday) and will remain at the fairgrounds.
However, the lineup of performers for each day was changed because of artists' availability and scheduling conflicts.  The most significant change involved Owen, who was scheduled to perform Saturday night this past October but will take the stage Friday night in December. The switch sparked complaints from single-day ticket-holders who want to see Owen.
To accommodate the changes in the lineups – performers for two Saturday slots had not yet been announced Monday – festival organizers said they are allowing single-day ticketholders to switch days via email (customerservice@basisent.com).
"It has been a large task to reschedule an event of this capacity, and it would not have been possible without the cooperation of all involved," Basis said in its statement. "In a short time frame, we have been able to confirm almost our entire original lineup with just a few changes in the days they are performing.
"We are grateful for the patience and understanding from the community of Vero Beach."
Basis issued its statement late Friday afternoon following weeks of stinging criticism in posts made on the festival's Facebook page by ticket holders who had paid prices ranging from $49 for general admission to $249 VIP access. Many thought it unreasonable to deny refunds for a postponed event, and to insist that the only recourse for people who had paid as much as $500 for a pair of tickets be to use them more than a year later.
In the statement, Basis said "it was brought to management's attention" that there was "some confusion" over its ticket policy and "many questions" about refunds.
Some of the Facebook posters claimed they had received emails saying refunds were being processed. Others claimed Basis never responded to their refund requests.
Then, in late December, the "Contact Us" link on the festival's Facebook page was disabled. Ticket holders who posted on the page said they received a "404 Error" response when they tried to send a message to organizers.
The link was still not functioning when Vero Beach 32963 attempted to use it early last week.
Contacted by phone last Thursday, Raymond Jones, a Vero Beach native who described himself as the festival's "co-founder and event coordinator," said he was unaware of the link problem and the disparaging Facebook posts.
"Maybe we do need to get something out," Jones said, adding that he's trying to do something to reward the 2016 ticket holders for their patience.
The next day, festival publicist Karen Tallier acknowledged in a phone conversation that the festival's website was "not yet up to date," but she said Basis sent an "email blast" to ticket holders on Dec. 1, informing them their tickets would be honored at the rescheduled event.
The festival was postponed Oct. 3, after Gov. Rick Scott declared a state of emergency for all Florida counties in preparation for Matthew, which was on a track that threatened Vero Beach.
Jones said the festival could not be rescheduled for a 2016 date.
"The hurricane really messed us up," Jones said. "You can't just reschedule an event of this magnitude for next week. You've got all these artists, and they're booked on different dates. You've got to work it out with the county, the fairgrounds and the vendors.
"We understand people are frustrated, but it takes a lot of planning and coordination to make something like this happen," he added. "We've done everything we can to reschedule the event as soon as we could."
The new schedule for the festival has gates opening at 3:30 p.m. Friday with performances by Vero Beach's Scotty Emerick (5 p.m.), Clare Dunn (6:15), David Nail (7:45) and Owen (9:30).
Gates open at noon Saturday, with Adley Stump (1:45 p.m.), David Ray (4:45), Edwin McCain (6:15) and the Gin Blossoms (7:45). The 3:15 and 9:30 slots hadn't yet been filled.