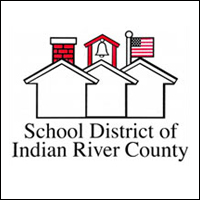 School District kept inaccurate health insurance records
STORY BY KATHLEEN SLOAN

One measure of the School District's poor management of its self-insured health insurance fund is the $7 million deficit it ran up in recent years.
Another equally damning measure is the number and magnitude of discrepancies between what the district reported to the state Office of Insurance Regulation and what it reported in its Comprehensive Annual Financial Report.
The district's 2011 audited financial report showed plan revenue of $17,162,000 but it reported only $14,468,373 in revenue to the state – an astonishing variation of $2.7 million. On the expense side, the district's audited report showed $16,804,000 but it told the state it spent $14,630,585, a $2.1 million difference.
When Brown & Brown Insurance – which Assistant Superintendent of Human Resources William Fritz has blamed for the insurance fund woes – was hired as the district's health insurance broker in 2010, Executive Vice President Ken Felten realized his firm was being fed inaccurate information.
"I asked the district to conduct an internal audit to reconcile what the payroll department was deducting from paychecks, what the benefits department had for employee coverage and what Blue Cross Blue Shield had as employee coverage. None of it matched up," Felten said.
Even though the district is self-insured and financially responsible for its health insurance fund, the plan is administered by Blue Cross Blue Shield.
"After asking for two years, we decided to do it ourselves and finally got permission from Dr. Fritz to do our own audit. We put two people in there for a week. We found 250 discrepancies," Felton said.
Brown & Brown did the audit in 2014, but Felton said he was told district staff was too overworked to make the needed corrections.
Wendy Gardiner, who worked for the school district for 25 years, including 15 years in the benefits department, confirmed Brown & Brown performed the audit, but didn't know if the corrections were ever made because she quit her job in 2015.
"We were extremely under staffed," said Gardiner, who was responsible for in-putting  health insurance data for the benefits department and then into the payroll system for 2,000 or more employees.  "There simply was not enough time to balance the books at the end of the month."
The work load was massively increased after Fritz took over the human resources department in 2013 and open health insurance enrollments went from once a year to three or four times a year, Felten and Gardiner said in separate interviews.
Again, Brown & Brown tried to help.
"We were almost an extension of the human resources department," Felten said. "Knowing our reputation was at stake, knowing that the district wasn't answering phone calls, we put two people in their office just to answer phone calls."
Gardiner confirmed Brown & Brown sent two people to answer phones and added that a team of four or more Brown & Brown employees helped people sign up during open enrollments. 
 "I could not have gotten through all those open enrollments without Brown & Brown's help," Gardiner said.
In another attempt to aid the district, Brown & Brown paid $37,000 a year for three years for an online software system for the district, which was designed to align payroll, benefits and insurance vendors' figures, Felton said.  But that expense was wasted because the district "had to upload correct information. We kept paying because they kept saying, 'We'll be ready in two months,' but they never had time," Felton added.
Despite its efforts on the district's behalf, Brown & Brown was not allowed to interview when the district advertised for insurance consultant bids in 2015.
"It is highly unusual for an incumbent not to be allowed to interview," Felten said. "That's when we knew Fritz was probably going to blame us" for the multimillion-dollar deficits and discrepancies in the health insurance fund.
And that is exactly what happened.
Last week Vero Beach 32963 reported that Fritz falsely accused Brown & Brown Insurance of giving bad advice on insurance rates when he was questioned by the School Board about the health insurance mess. He said Brown & Brown didn't advise the district to increase premiums by enough, causing a $7 million deficit in the fund, as well as the need for a sudden $5.8 million increase in premiums.
But public records show Wakely Consulting, the actuarial firm selected by Brown & Brown, actually told the district repeatedly that premiums needed to be increased to keep the fund healthy, advice the district largely ignored.
And it is clear that Brown & Brown also made repeated efforts to remedy underlying record-keeping and reporting problems at the fund as well.
Meanwhile, health insurance fund record keeping continues to be faulty three years after Fritz took over.
He recently presented a chart to the School Board showing the state of the fund, including its income and expenses. The chart, which covered the years 2010 to 2016, included 41 mismatches between figures he reported and the numbers the district reported to two state agencies.