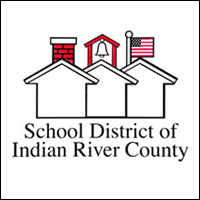 School District trying to hide huge legal bills
STORY BY KATHLEEN SLOAN

Vero Beach 32963 has paid a $450 fee, waited three weeks, and still hasn't got a detailed accounting of the legal fees the School District has paid outside law firms in its many and mostly futile court battles.
But School Board Member Laura Zorc has waited longer. 
And while we still don't know how outrageous these fees are, an internal memo Zorc obtained shows the School District has paid out more than $2.6 million  – perhaps much more – over the past five years.
"We (the School Board) are never given detailed spending, only subtotals.  To get detailed spending it takes asking multiple times to the point it feels confrontational," Zorc said.
"I have to become forceful in my persistence.  As the eyes and ears of the taxpayers, it should not be so difficult to see detailed expenditures."
When Zorc was finally given a copy of an internal memo showing the school district spent $2.6 million on legal fees over the past five years, the record was noticeably incomplete.
The memo, prepared by chief financial officer Carter Morrison for School District Superintendent Mark Rendell, raises troubling questions.
First, does the incomplete record mean that the school district's head of finance is not keeping a careful watch on legal expenses and is actually unaware of some expenditures, or does it indicate an attempt to conceal from the School Board the total cost of fighting with the charter schools, unjustly fired employees and others?
Second, if the school district does have a running tally of legal expenses, why is it charging this newspaper $450, supposedly to compile a detailed account of those expenses? Is the school district making it hard for the press to get the information because it does not want the public to know how much has been wasted on losing legal battles?
Morrison's memo lists nine law firms that in combination charged the district approximately $500,000 a year for the past five years, but it provides very little information about what the fees were for – and it is certain the list is incomplete and legal fees are much higher.
Zorc noted Husch Blackwell was not among the firms mentioned in the memo, even though School District Superintendent Mark Rendell hired the firm more than a year ago to help the district get relief from a desegregation order first imposed in 1967 and modified in 1994.
Last spring, before Zorc became a member, the School Board decided to file in federal court seeking credit for improved equality in its schools, and Husch Blackwell's legal fees were close to $300,000 by last fall – even though that was just the pretrial phase.
According to Morrison's memo, Brown Garganese Weiss & D'Agresta were paid the most over the past five years – fees totaling nearly $1.8 million since 2012 – but that tally also is incomplete.
Suzanne D'Agresta has been the school board's attorney for three years and it appears her base fee is about $320,000 a year.
But on top of that base fee are costs for representing the School Board in the case brought by the five district charter schools, ongoing for two years. The charters sought an equal share of property tax revenue and Circuit Court Judge Paul Kanarek recently ruled in the charters' favor.
That means the district will now have to pay the charters at least $2.55 million in addition to what it paid Brown Garganese Weiss & D'Agresta to handle the case – fees that are not detailed in the memo.
D'Agresta also represents the board in another charter school case. Before Zorc was elected, the board denied Somerset Charter Academy permission to open an elementary and middle school in the district and Somerset sued in a case that is now pending before the Fourth District Court of Appeals in West Palm Beach. Legal fees expended on that case are missing from the memo, too.
The memo does show nearly $100,000 paid to Gould Cooksey Fennell, whose attorney Jason Odom represented Rendell in a case stemming from the firing of Sebastian River High School teacher Joe Nathaniel. That money went for naught after Administrative Law Judge John G. Van Laningham ruled in Nathaniel's favor in a scathing opinion that trashed every aspect of the district's justification for firing the teacher, stating that Nathaniel  "should be given a pat on the back, not a pink slip," for subduing a violent student.
Issuing Certificates of Participation and Tax Anticipation Notes – needed when the district failed to manage its budget to meet year-round expenses – have been expensive too. According to Morrison's memo, about $120,000 was paid to bond counsel over the last five years, but his notations are not comprehensive and fees could be higher.
Chief Financial Officer Morrison's incomplete memo and the district's $450 charge for access to public records that should be readily available seem to show that the district either is not keeping track of its expenses, or is trying to conceal them from the School Board and the public.