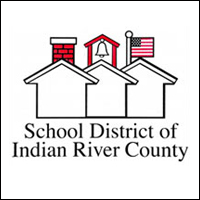 School Board to act as judge in 'testing irregularities' case
STORY BY KATHLEEN SLOAN

The Indian River County School District investigation into cheating on industry certification tests at Vero Beach High School reeled in a few of the small and medium fish, but let the big ones get away, according to recently released documents.
Despite evidence of broader culpability, Superintendent Mark Rendell was satisfied to lay the blame on two teachers for "testing irregularities" that went on for years with the department head's approval and participation.
Now, after the teachers refused to be the scapegoats and accept suspensions proposed by Rendell, the School Board has decided to conduct a follow-up investigation and render a judgment on its own instead of referring the cases to the state Division of Administrative Hearings.
The School Board's decision came despite protests from the teachers' lawyer and one board member who questioned the board's expertise and impartiality, and wanted the two cases referred to the state court.
"I think you intend to do due process," said Mark Wilensky, who represents both teachers, "but I don't think you have a good grasp on what it takes to provide it." Motions on evidence, discovery, disputed facts, document requests and problems with witnesses would be better handled if DOAH took the cases, he said.
Board Chairman Charles Searcy said it would be hard for board members to be impartial. "I don't know what your credentials are, but we are not judges," he said at the Feb. 28 meeting where the matter was decided.
Others supporting the teachers pointed out that district staff, on which the School Board relies for information, conducted a biased and incomplete investigation.
When the scandal surfaced, Rendell charged teachers Ralph Vaughn and Alison Moody with "gross immorality" and "attempted fraud" in connection with the alleged cheating and recommended they be fired. The attempted fraud allegation sprang from the teachers getting $25 for each student who passed an industry certification test, a state-funded incentive in effect for the past few years.
The reward is capped at $2,000 a year. Just released School District investigation documents show Vaughn received $4,000 in incentive money and Moody $2,100 over the past two years.
Despite the seriousness of the charges, Rendell reversed himself within a few days, dropping his recommendation that the teachers be terminated and allowing them to remain in the classroom. Vaughn and Moody would be disciplined instead, he said on a local radio talk show.
"I have been reviewing all aspects of this situation for some time, and have decided to withdraw the recommendation for termination," Rendell later told Vero Beach 32963. "I made this decision for several reasons. 
"First, the real victims in this situation were the students. They have lost industry certifications and in some cases lost course credit. Whether the teachers were terminated or not would not change that outcome for these students. 
"There is no dispute that these employees violated testing protocols. As a result, the students' certifications were invalidated. That is not acceptable and we cannot tolerate such actions. The goal is to address such violations in such a manner that they will not happen again. I am confident that the measures that we have taken will ensure that this will not happen again."
Rendell would not explain why only two teachers were being blamed for wider "testing irregularities" at the high school when others were implicated.
The teachers are accused of giving students more time to take the certification tests than the testing company, Certiport, allows, and of providing test questions to students ahead of time. Vaughn took tests using the pseudonym George Washington – who supposedly could not tell a lie – to discover what questions were being asked, and share them with his students to help them prepare for testing.
But the district's investigation found that Gina Hodges, who was head of the career-tech department before retiring at the end of the 2015-2016 school year, participated in and approved of teachers taking certification tests ahead of time using pseudonyms. In fact, she herself took certification tests and shared test questions with other teachers.
Ann Marie Jordan, a substitute teacher hired to proctor all Certiport tests, not just Moody's and Vaughn's, was interviewed by Assistant Superintendent of Human Resources William Fritz as part of the investigation. She said Hodges knew Vaughn took two days to administer "Dreamweaver" tests to students even though the tests were supposed to be taken in one 50-minute sitting.
"We had them unplug [their computers] . . . and it will save their time," Jordan wrote in text message to district investigators, explaining how they fooled the proctor clock.
Jordan, in a recent email to School Board Member Laura Zorc, said, "The school board may want to look further up the chain of command; the teachers are not the guilty parties. What is the real purpose of this witch-hunt?
"Never once did I witness either teacher assist a student or show any intent to do so. I would like to ask you to look at all allegations because there are valid reasons and explanations for each one. I feel factual information has been withheld from you," Jordan wrote. "Additionally, these practices were in place years before the law offered a bonus. Therefore you should agree there could be no intent for monetary gain."
Like the teachers, the district gets money when kids past industry certification tests – $430 per student – but the School District investigation made no effort to discover if supervisors looked the other way to keep program funds flowing.
Certiport, which worked with school staff on the investigation, seems to have concluded the cheating problem went beyond the two teachers blamed by Rendell. 
The company revoked the certifications of 400 students, most of whom were taught by other teachers, and "suspended" the whole school from administering tests for the remainder of the year.
Prior to the Feb. 28 meeting, board member Shawn Frost said the investigation resulted in only Vaughn and Moody being disciplined because "the other teachers implicated did not have the same level of evidence against them . . . and the prosecution probably wouldn't stick."
Because Hodges is retired, Frost said, the only authority the School District has over her is to report her to the licensing board, which would block her from coming out of retirement and teaching again.
Frost said he was in favor of considering terminating Vaughn and Moody. "As a parent, I would be irate if my children had to lose their certificate or even retest. How can I in good conscience ask parents and good teachers to look the other way?  I cannot."
Wilensky countered that the teachers "did exactly what they were taught to do and what they were told to do. There was no impropriety or irregularity on the part of the teachers. They acted with the full knowledge of the district."
Despite considerable opposition, the board passed a motion to hear Moody's case at 9 a.m., April 10, and Vaughn's case at 9 a.m., April 17.