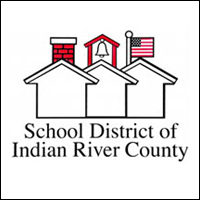 School District: No comment on harassment probe
STORY BY RAY MCNULTY

The School District has completed its investigation into a sexual harassment allegation made in March against Sebastian River High School Principal Todd Racine, but the findings won't be released to the public until next week.
According to an email sent Monday by School Superintendent Mark Rendell's administrative assistant, Brenda Davis, Racine received a copy of the investigative report last Wednesday.
"Per statute, it is not subject to public record requests for 10 days," Davis wrote. "It will be available on May 15."
Davis' email did not include any comment from Rendell on the incident or investigation, though one was requested. Similarly, Racine did not respond to a request for comment emailed to his office Monday and previously through the district's public information officer.
Multiple sources familiar with the situation said the incident that prompted the investigation involved Sebastian River's first-year athletic director, Jessica Upchurch, and occurred during a casual conversation at a school sports event the week before spring break.
According to sources – who agreed to speak only on the condition of anonymity because they feared retribution from the district – Upchurch told a small number of faculty and staff members that Racine had made a derisive remark about the size of her rear end, which he allegedly encouraged her to "work on" during spring break.
One of the teachers became concerned and shared Upchurch's story with School Board member Laura Zorc, who asked the teacher to have the 36-year-old athletic director call her. Zorc then notified the board's attorney, Suzanne D'Agresta.
Zorc did not respond to voice and text messages left on her cellphone.
Sources said the district hired Allen, Norton & Blue – a statewide law firm that specializes in labor and employment cases – to conduct an investigation into the incident. Shannon Kelly, an attorney in the firm's Orlando office, interviewed witnesses, including Upchurch and Racine, last month.
Kelly interviewed at least eight people, a group that included teachers, administrators and staff members, the sources said, adding that some who were questioned feared retaliation from Racine or the district. The interviews were concluded in mid-April.
In addition to the sexual harassment allegation, sources said, the district also looked into whether Racine sent Upchurch a follow-up text message that might've created a hostile work environment for her.
Sources who said they spoke with Upchurch said they were told Racine sent a text message that referred to the mortgage she acquired for her recent home purchase and contained verbiage that could be construed as a veiled threat to her employment.
"It put her in a very awkward and difficult position," one source said. "She doesn't want to say anything because she's afraid to lose her job. She's also a young administrator who's worried about her reputation and her career."
Contacted at her office Friday, Upchurch refused to discuss Racine's remark or text message, other than to say she did not report the incident to the district – and that she had no plans to do so.
Sources said Upchurch cooperated with the investigation but was upset that the incident reached the district offices, because she would have preferred to handle the matter privately.
"They were trying to keep this quiet, so much so that some of us were worried they'd cover it up, but the whole school knows about it," one source said. "I've even seen it on Twitter."
Racine took over as Sebastian River's principal in 2012, after working as an assistant principal at Oslo Middle School.