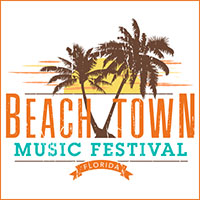 After Vegas massacre, security a top priority for December's Beach Town Music Festival
STORY BY RAY MCNULTY

With the Jake Owen-headlined Beach Town Music Festival only five weeks away, Sheriff Deryl Loar said he will take every realistic precaution to ensure the safety of those who attend the two-day event at the Indian River County Fairgrounds.
"What happened in Las Vegas was horrific," Loar said, referring to the Oct. 1 shooting rampage in which a lone gunman killed 58 people and wounded more than 500 others at an outdoor, country music concert. "That's not going to happen on my watch."
In fact, just hours after the Vegas massacre, Loar summoned his executive staff to a Monday morning meeting to discuss additional security strategies for the Dec. 8-9 festival here.
Loar said he also has told Assistant County Administrator Mike Zito that he will not sign off on the permit required to hold the festival at the fairgrounds unless the promoter agrees to cover any additional costs for the enhanced security measures.
"We already had a plan for the concert, just as we do for any large-scale event, but after what happened in Las Vegas, we're going to double and, in some cases, even triple our efforts," Loar said.
In addition to assigning more deputies – including a "special force team" – to the event, Loar said his plan also calls for additional fire and emergency medical crews, as well as the use of aircraft.
He said his office has agreements with the Brevard and St. Lucie county sheriff's offices for backup, if needed. St. Lucie County already has committed to dispatching bomb-sniffing dogs for the festival.
"It's going to be done right," Loar said, adding that festival attendees probably will notice a "show of force."
What they won't see is the behind-the-scenes communications between the Sheriff's Office and federal agencies – the FBI and Department of Homeland Security.
Basis Entertainment's Andrew Thompson, the promoter's chief business officer, said "based on the recent events," his staff would review the security plan with Loar and alert ticket-buyers as to any changes to the time gates will open, what patrons will be allowed to bring into the venue and evacuation routes.
"Although the management will consider any extra burden placed on those attending or living in the surrounding areas," Thompson said in a statement emailed to Vero Beach 32963, "safety of the patrons, the artists, staff and community is our highest priority."
Owen is scheduled to perform Friday, Dec. 8, along with David Nail, Clare Dunn and Vero Beach's Scotty Emerick. The next day's lineup features Bret Michaels, the Gin Blossoms, Edwin McCain, David Ray and Adley Stump.