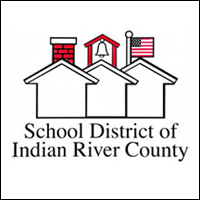 $8.2 million slipped into school budget remains a mystery
STORY BY KATHLEEN SLOAN

In the month between the first hearing on its tentative budget and the public hearing where the final version of the budget was revealed, the Indian River County School District tacked on an unexplained $8.2 million in expenditures that went unnoted by School Board members, who approved the inflated budget with little comment.
The hall was empty for the final budget hearing on Sept. 7. Although school had been cancelled due to Hurricane Irma, the public hearing was not.
Assistant Superintendent of Finances Carter Morrison didn't mention or give reasons for the increase and none of the board members asked questions. In the month since, Superintendent Mark Rendell has not responded to a request for comment on the unexplained $8.2 million budget increase. 
The district published a legal advertisement in late July stating it would spend about $278 million from July 1, 2017 to June 30, 2018, which matched the tentative budget approved by the School Board on Aug. 1. But when the second hearing was held, another $8.2 million had been slipped into the budget, bringing expenses up to nearly $287 million.
The prior four "budget workshops" given by Morrison gave no detail, mostly concentrating on state funding, over which the board has little control. The $140 million in local taxes the board does have control over was not discussed. There was no discussion of salaries, educational programs or departmental budgets – in short, no rationale for spending all those millions.
School Board Member Laura Zorc was the only board member who complained about the process and voted against the budget both times, stating, "We're voting the budget blind."
"The budget review process is flawed and lacks true transparency," Zorc said. "It does not give back-up information or rationale for line items. When questions are asked, it takes weeks and sometimes months to get a reply.
"As your elected representative, I cannot vote yes for the use of $287 million of taxpayers' money if I do not have access to information to know what is in it."