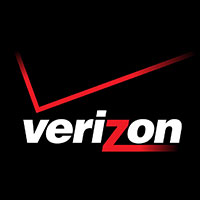 Hear, hear! Verizon signs on to Shores cell tower; construction to start soon
STORY BY LISA ZAHNER

Indian River Shores residents eagerly awaiting better cell phone service have cause for hope: Verizon Wireless is now under contract to be on the town's long-planned cell phone tower, and the project is now expected to get underway this month.
"You should see construction begin within the next two weeks," Town Manager Robbie Stabe told the council last Thursday.
Stabe said the town's contractor, Datapath Tower, would be working to pull permits on Friday. Adding to the optimism, Stabe said that a lease agreement with a second major carrier, which he would not name, is in the works.
Last month, town officials voiced major concerns over changing economic factors making it more challenging to negotiate viable leases with cell phone carriers. With the smartphone market virtually saturated, carriers big and small have engaged in a global price war to pilfer customers – a practice that has shriveled the dollars available to ink pricey long-term leases for space on cell towers.
Town Council members expressed their wish that a deal with AT&T could be nailed down soon, as the bulk of local residents subscribe to either Verizon or AT&T cellular service. Stabe said he would not be surprised if Verizon and AT&T worked out some sort of cooperative agreement to share space and transmission capabilities on the tower, as Datapath executives have told him this is the trend.
The Shores Public Safety phones and on-board computers operate off of Verizon's signal. Years ago, when the decade-long effort to get a tower approved was bogged down, the town invested in signal boosters for its public safety vehicles to enable them to communicate despite the spotty, weak cell signal throughout the Shores.
The 115-foot "stealth tower," which will be camouflaged with branches to look like a massive pine tree, will be built on the Town Public Safety Complex property on a concrete slab, poured atop a deep foundation. The main pole will go up first and then the fiberglass branches will be added.
Town officials have said the pole will take 60 to 90 days to construct once all permits are in place. The Town Council said it would be available to convene for any emergency approvals needed to expedite the process, but Stabe and Building Official Jose Guanch has said ordinance changes and variances previously granted would cover the tower without additional approvals.
The closest cell towers to the Shores are a flagpole stealth tower at Sea Oaks to the north and a tower atop the Village Spires condominiums on Ocean Drive in Vero Beach to the south.