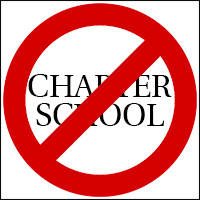 New charter schools blocked from coming here
STORY BY KATHLEEN SLOAN

The School Board, after a two-year legal battle that cost it $50,000, has succeeded in blocking Somerset Academy from setting up two charter schools in Indian River County.
The 4th District Court of Appeals last week unanimously reversed the State Board of Education, which earlier had overturned the local School Board's decision to veto Somerset's bid to form an elementary and middle school here that "replicated" its high-performing dual-language charter schools in Miami.
The appellate court, in a 3-0 ruling written by Judge Carole Taylor, found the School District provided convincing evidence that Somerset would not replicate the dual-language curriculum here, would not follow the federal desegregation order that has been in place here for 50 years, and had sketchy financial controls in place.
"The School Board painstakingly pointed out how Somerset's applications patently showed that Somerset's intended budget was financially unrealistic and untenable," the ruling said.
"Although Somerset stated in its applications that its proposed schools would be open to all students in Indian River County, Somerset failed to sufficiently specify how it would comply with the requirements of the desegregation order to achieve racial balance reflective of the community or otherwise offer a viable student and employee recruitment plan to address the federal desegregation order requirements," the court ruling added.
School Board chair Charles Searcy, one of those who originally voted to block Somerset, said: "It didn't make sense to allow them in. I don't remember the details now, but the pieces didn't come together. It smelled funny to me."
"I researched the school and Somerset is very successful," said School Board Member Laura Zorc, who was not on the board when the decision to appeal was made. "One of their major strengths is school diversity. We're stifling school choice when we should be welcoming them here."
The School Board originally rejected Somerset's application October 2015. Somerset appealed the decision to the State Board of Education, which sided with it in a March 2016 decision. The School Board the appealed the state board's decision to the 4th District in April 2016, where the case sat for a year and a half.
In an information request, the School District said about $50,000 was spent on legal fees through June 2017.