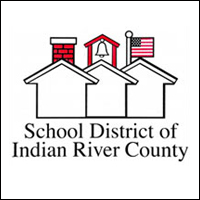 School Board sued over body slam by a wrestling coach
STORY BY BETH WALTON

The Indian River County School Board is facing yet another lawsuit, this one filed by a mother who says her son suffered a broken collar bone when he was slammed to the ground by a wrestling coach at Vero Beach High School after the boy told the coach he was too tired to wrestle.
In return, lawyers for the board pointed a finger at the minor child and his mother.
In a court filing, Anthony Gonzales, an attorney with Carman, Beauchamp, Sang & Gonzales, P.A., said the boy could have been negligent in his participation at practice, and his mother may have been guilty of poor supervision for allowing her son to compete. Gonzales also argued the boy and his parents signed a waiver releasing the district from liability.
Alene Ruggieri Angelone filed the complaint in December 2016 on behalf of her son with the help of Stuart-based law firm Stone and Capobianco. She is suing the school board and the coach, Brian Topp, in the 19th Circuit Court for damages in excess of $15,000.
The mother's lawyers allege that on Dec. 14, 2015, Topp wanted to wrestle the boy to show him a move. Even though the student said he was tired and needed a break, the coach picked him up, slammed him on a mat and landed on top of him, injuring the sophomore so badly he required emergency medical care and surgery.
The small-framed young man, whose lawyers estimate he weighed at least 50 pounds less than his coach, fractured his clavicle and needed surgery to put screws and pins inside his body, said attorney Jerome Stone.
Witnesses said that earlier that day, the coach had instructed the other wrestlers to go hard on the boy who had said he wanted a break, attorneys maintain.  "We believe the coach was doing this to try to 'toughen up' the kid," Stone said.
Angelone's legal team is claiming negligence on the part of Topp, who is named as a junior varsity coach on the official Facebook page of the Vero Beach High School Fighting Indians Wrestling Team, even though a School District spokeswoman said he is not listed as having ever been employed with the school.
The attorneys also allege the School Board acted with neglect. Members of the School Board should know how to prevent "physical interactions by its employees," Capobianco argues.  They assume a "duty of care to the children of VBHS . . . to provide such children a safe environment."
The board and Topp have denied wrongdoing and the School Board's Deerfield Beach lawyers tried unsuccessfully to have the case dismissed in February, citing a long delay between the accident and the complaint, and arguing that the plaintiffs failed to comply with Florida law when making allegations against public officials.
On July 28, Gonzales made his counterclaims, blaming the student and his parents and citing the waiver they signed.
The Indian River County Parent and Player Agreement, Permission and Release notes that participation in interscholastic athletics is voluntary and comes with the "possibility of serious injury or possibly death."
Signing the document, it says, waives any claims against the School Board or its respective agents.
But those sort of contracts are based on what is foreseeable, attorneys for the injured child said.
His parents expected he would be wrestling with other students of similar size. It was not foreseeable that a much bigger adult male was going slam him onto the mat and cause a serious injury.
"The child said he did not want to continue wresting," Capobianco said. "The child told this coach no and [the coach] continued to do it. He demanded that the child spar with him. If there was a waiver, the child withdrew it."
Neither the athletic director nor the wrestling coach at Vero Beach High School responded to a request for comment. District spokeswoman Cristen McMillan said it would be unusual for the school to speak on an issue pending litigation. A records request for documentation of the alleged injury was refused by the district with the excuse of student privacy concerns.
Indian River School District is also fighting a civil suit filed by the family of William Shogran. The high school football player died in August 2014 after an early-morning conditioning practice called the "Dawn Patrol" with the Sebastian River High School team. 
Shogran vomited several times in front of his coaches and peers before falling unconscious, a filing with the 19th circuit alleges. A coach called 911 at 10:47 a.m., but the boy was pronounced dead at Shands Starke Regional Medical Center. His body temperature was 107 degrees Fahrenheit, according to court documents. Heat stroke was the probable cause of his death.
The district has denied wrongdoing in that case as well. It's possible that Shogran himself is the one who was negligent, court filings on behalf of the school suggest. School representatives are protected from such litigation as agents of the state, it says.
High school athletics account for an estimated 2 million injuries, 500,000 doctor visits, and 30,000 hospitalizations annually, the Centers for Disease Control reports.  Researchers at a children's hospital in Ohio found that football was the most dangerous sport, with an injury rate of 4.36 per 1,000, followed by wrestling and soccer.
More students are playing sports now at a more specialized level, which is resulting in more injuries, explained Dr. Daryl Osbahr, Chief of Sports Medicine for Orlando Health. 
Osbahr was raised on Vero Beach's barrier island and played sports for both St. Edward's School and Vero Beach High in his youth. He now chairs the STOP Sports Injuries Committee for the American Orthopedic Society for Sports Medicine.
Sport is one of the best things for a child's emotional and physical development, and it's an entire community's responsibility to keep activities safe, Osbahr said.