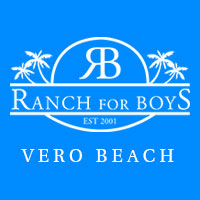 Woman claims she was fired for reporting porn at school
STORY BY BETH WALTON

A former staff member at a nonprofit Christian school for boys in Vero Beach filed a lawsuit Aug. 28 that contains explosive information about pornography being shown to children at the school, and alleges she was fired for reporting the illegal activity.
Lawyers for Sherry Anne Petty, who was an administrator at Global Teen Challenge's Ranch for Boys at 801 154th Avenue, claim a student told Petty that a teacher showed pornography to a 12-year-old at the school. They say she reported the allegations to the state, and subsequently was fired.
Documents obtained by Vero Beach 32963 show Indian River County Sheriff's detectives responded to the boarding school July 14 after receiving a report that a teacher at the school was inappropriately touching children and showing them pornography on his cell phone.
The Sheriff's Office issued a warrant for Whitney Buckhaulter's arrest Aug. 18 for the felony offense of transferring or displaying obscenity to a minor. Buckhaulter, 29, was picked up by Polk County authorities the next day and later posted a $2,500 bond. He was due in court Wednesday.
The Ranch for Boys is a 15-month accredited boarding school for at-risk youth. Besides educational programs, it offers recreational activities and mental health support to students, according to its website.
The school is a member of the Association of Christian Schools International and accepts students ages 12 to 17 at a cost of $3,650 a month.
Detectives talked to at least six students at the school, according to records provided by the Sheriff's Office. None said they had been inappropriately touched, but one said there were rumors Buckhaulter had engaged in lewd activity with another boy no longer at the school. According to the warrant for his arrest, Buckhaulter lives on campus.
He was "weird," one child told police. He "constantly makes sexual remarks about situations and has asked children about their penises," documents state.
One of the boys also told police Buckhaulter recently asked him if he wanted to see "some titties."  He said Buckhaulter showed him a photograph on his phone of a blond female laying on a bed with her breasts exposed. 
There were other children and school employees in the cafeteria when this took place, but the boy said none of them witnessed what Buckhaulter showed him, according to warrant documents filed Aug. 18.
Buckhaulter denied inappropriately touching any children and initially claimed he had not shown pornography to boys at the school, records show.
But, when a search of his phone turned up a similar image to the one described, he said it's possible the boy looked at his phone after he left it unattended in the cafeteria. Buckhaulter said his phone was not password protected and that he had it out to show the students a country music video.
The boy told police he never touched Buckhaulter's phone.
Children at the Ranch for Boys are not allowed to have or use cellphones and staff members are not supposed to leave their property unattended, the warrant notes.
A program assistant at the Ranch for Boys told the detectives the touching allegations had been investigated by the school and wrongdoing had not been found. There is a policy that staff members are not supposed to be alone with the children, he said.
It is unclear if the school reported the students' allegations to the state.
A 2012 law requires that any individual in Florida who suspects child abuse must report it to the Department of Children and Families.  Suspecting abuse, but failing to report it, is a felony.
Global Teen Challenge operates more than 1,200 centers around the world. The nearest regional office is in Columbus, Georgia.  Officials there did not respond to a request for comment about Buckhaulter's arrest or Petty's wrongful termination lawsuit.
Local administrators also did not respond to a request for comment. Online the school promises a "safe haven" for boys with "out-of-control or at-risk behaviors."
In her civil complaint, Petty says her supervisor was out of town when she heard the student's allegations about Buckhaulter and made the report to the state.
Petty said that, upon his return to the office, her boss made a remark about insubordination and going over his head.
She was fired soon afterward, said her attorney, John Rhodeback, with the Rooney & Rooney law firm on 20th Street in downtown Vero Beach.
Florida statue prohibits an employer from taking any retaliatory action against an employee providing information to a government affiliated investigative agency.
Petty moved from Tennessee to Florida to work as a school administrator and class monitor for Global Teen Challenge, Rhodeback said. She had been with the company at its Vero Beach school for nearly a year.
She is suing in circuit court for damages in excess of $15,000. She is asking for compensation to account for her missing wages, emotional pain and attorney fees.
Global Teen Challenge has yet to respond to her complaint. According to court documents, it has 20 days from the Aug. 28 summons to reply to the court.