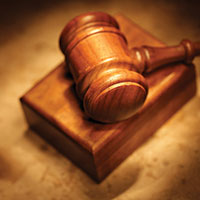 Island resident gets 7 years for fraud in Connecticut
STORY BY BETH WALTON

An island resident has been sentenced to seven years in federal prison for defrauding investors of $64 million in a real estate and financing scheme on the Connecticut Gold Coast.
John DiMenna, 75, pleaded guilty to two counts of wire fraud in September and was ordered to report to prison July 9.
The Bermuda Club resident has been called a "mini-Madoff" for his dishonest business practices in Connecticut from 2001-2015.
Court documents show DiMenna and two associates used various entities such as Seaboard Realty, Seaboard Stamford Investment Group and Seaboard Properties Group to secure millions of dollars in capital for the purchase, renovation and construction of hotel and large multi-tenant apartment projects.
The group would sell membership interests to investors and obtain funds from institutional lenders in exchange for mortgage and securities interest.
DiMenna lied about the true cash value of the projects he oversaw and often borrowed money from prospering entities to make improvements and pay interest on failing ones, according to the U.S. Attorney's Office.
He overstated income, understated expenses and used falsified financial statements and tax returns to lure and maintain support, prosecutors claim. He also sold equity in projects that were fully subscribed and thus not eligible for receiving more investment.
"While a number of the above-mentioned investors received distributions during the relevant time, most lost money on their investment," court documents note.
Reports from Fairfield County, Connecticut, claim 18 members of the Wee Burn County Club in Darien, where the DiMennas lived at the time, "lost everything," after investing in his commercial real estate and development projects.
In a statement to Vero Beach 32963, DiMenna said he had cooperated with investigators and has taken responsibility for his conduct.
DiMenna claimed his business dealings were at one time legitimate and that comparisons to Madoff and other Ponzi schemes were not an accurate depiction of his company or his work.