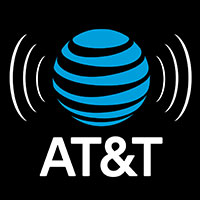 AT&T to beat Verizon in providing improved cell service to the Shores
STORY BY LISA ZAHNER

One of the major cell- phone carriers contracted to transmit from the new cell tower in Indian River Shores is moving along with installation of transmission equipment to provide improved service by October, while the other has yet to begin construction.
Shores residents have always had notoriously bad cell service and it has taken years for the town to approve a cell tower project to remedy the situation, but some progress finally is being made.
Curt Jones, CEO of Datapath, the company that planned, permitted and built the tower for the Shores, said Monday that "AT&T will complete their physical work on the tower and site this month (August)."
The antenna "socks" that camouflage the equipment to look like a tall pine tree have been delivered and are scheduled for installation sometime this week, Jones said.
"We anticipate that AT&T turn-on date could be as soon as the middle of October," he said. "They still need to test, optimize and ensure the site is part of the network with correct handoff between the adjoining sites. AT&T has completed the fiber optic connect."
Residents may have noticed crews laying fiber optic cable leading to the tower site over the past couple of weeks.
 "In regards to Verizon, the terms of their contract have commenced on their lease [but] . . . we still have not received further update as to when they will start construction," Jones said.
The tower has the capacity to support up to five providers, but town officials insisted that at least Verizon and AT&T be on board to make the project viable and serve town residents' communication needs. Datapath owns the tower, but the town shared in construction costs in exchange for a portion of the lease proceeds.
The nearest operational towers to the Shores are atop the Village Spires condominium in Vero Beach to the south, and on a stealth flagpole in the Sea Oaks community to the north.