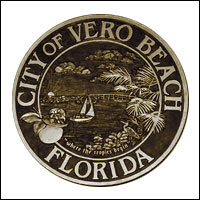 Builder hopes Vero will approve sale of former Dodgertown Golf Club
STORY BY RAY MCNULTY

The Lakeland-based builder who wants to buy and develop the former Dodgertown Golf Club property said he's optimistic the Vero Beach City Council will approve his plan at Tuesday night's meeting, now that he has removed the residential part of the project.
"I've done what they've asked me to do, and I can't imagine anyone doing anything better with that property," Mark Hulbert said. "I'm tired of dancing. I'm ready to get to work."
If the council approves his plan and instructs City Manager Jim O'Connor to begin negotiating the sale of the city-owned, 35-acre parcel, located immediately west of Historic Dodgertown, Hulbert said he could break ground within the next 12 to 18 months.
"Typically, the due-diligence process takes about six months, and we're probably looking at a year or so to get the necessary permits," Hulbert said. "But that's out of my control."
He said he doesn't anticipate any further objections from the council, but added that he won't be surprised if some homeowners in the nearby residential neighborhoods oppose the commercial project.
"There are always a couple," he said.
Hulbert wants to transform the property, which has sat idle since the nine-hole golf course was closed in 2004, into what he described as an "urban market" development that would contain retail stores, restaurants, hotels, office space and plenty of green space.
His initial proposal in June included a small section of townhouses, but, after council members showed no interest in residential construction on the property, he replaced them with more commercial buildings.
Hulbert said he did not want to include the townhouses, but did so to "play it safe," because it's easier to calculate "what residential construction will bring."
The development would be designed in a pedestrian-friendly, open-air style with trees, park-like fields and retention ponds, all enclosed by fencing.
O'Connor said in June that the selling price would be "north of $2 million" but probably less than $2.5 million. Hulbert said he will offer $2 million.
"We think that's a fair price and we're taking a big risk," Hulbert said. "We want to do something different there – something Vero Beach doesn't have [and] something the city would like to see."
The city bought the land for $9.9 million in 2005, near the peak of the real-estate boom, but it recently appraised for only $3.5 million. O'Connor said the city should be prepared to lose money on the deal.
Vero Beach still owes between $5.5 million and $6 million on the loan it took out to buy the land.