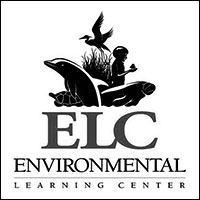 Environmental Learning Center unveils ambitious masterplan for expansion
STORY BY SAMANTHA ROHLFING BAITA

After more than a year of planning and speculation, details of the Environmental Learning Center's multimillion-dollar expansion project are finally available – and impressive. 
The agenda for an upcoming Indian River County Technical Review Committee meeting reveals that the project – which the ELC has termed "a multiphase, multiyear growth  process" – will  include a 23,455-square-foot interpretive center; a 4,750-square-foot volunteer training and  grounds stewardship center; a 2,500-square-foot education/event pavilion; a 1,350-square-foot "critter corner;" and a 641-square-foot lagoon terrace.
The agenda for the Aug. 13 preplanning conference did not include specific cost figures.
"We are extremely excited to be completing the master plan in preparation for entering our new decade of life," says Environmental Learning Center Executive Director Molly Steinwald. She expects it will take several years to raise funds for the major, multi-building expansion, so visitors won't "see any major physical change to campus" this year.
The Environmental Learning Center is located on a 64-acre island campus at the western base of the Wabasso Bridge on the 510 causeway. Since its genesis in 1988, it has become the epicenter of nature education, exploration and hands-on experiences for adults, families and especially school children in Indian River County.
But, after nearly three decades, the Center's wide range of programs and participation has far outgrown its existing facilities.
ELC leaders decided last year to undertake the expansion project to better meet the needs of a growing, changing demographic and work began on a masterplan. 
In 2016, the ELC completed an American Alliance of Museums' Museum Assessment Program, and Steinwald says the new masterplan follows the external review in "a natural progression" that takes advantage of the Museum Assessment's in-depth analysis of community demographics and suggested best practices for an organization like the Environmental Learning Center. 
"No one else can say that they are a nature center in the middle of the Indian River Lagoon," Steinwald says happily, pointing to the ELC's 64 acres of land and mid-lagoon location as among the organization's greatest assets, creating not only an opportunity but also "a responsibility to use all its resources to focus on carrying out our mission: 'to educate, inspire, and empower all people to be active stewards of the environment and their own well-being.'"
ELC board member Cindy O'Dare shares Steinwald's excitement.  "It'll be a feather in ELC's cap, and put us on the map in a big way," she says of the expansion. "We can become an ecotourism destination."
A not-for-profit 501(c)3, the ELC is open Tuesday through Sunday, with a staff of 14 and more than 260 volunteers, including a 15-member board of directors and a 15-member foundation board.