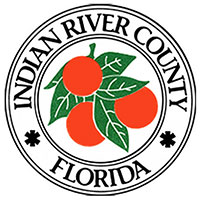 County receives no bids on construction on new courtroom
STORY BY FEDERICO MARTINEZ

Construction of a new $1.7 million courtroom at the Indian River County Courthouse has been pushed back and now is tentatively scheduled to begin in March, according to county officials.
The county had hoped to start building the new courtroom in January, but did not receive any bids on the project by the original deadline of Dec. 5, County Administrator Jason Brown said.
The county will re-advertise the project for bidding in mid-January with bid opening scheduled for the end of February 2019.
"We received feedback from some potential bidders, and some were just too busy to bid," Brown said. "Some did not bid because there was no estimated cost provided, and some just were not interested."
The additional courtroom is needed to handle the county's growing case-load, Judge Cynthia Cox said.
"When we have senior judges or bar referees covering cases, there is no courtroom when all the judges and magistrates are on the bench," Cox said. "We had a family magistrate, child support hearing officer, traffic magistrate, grand jury and senior judge all trying to share courtroom one."
No additional square footage will be added to the courthouse. Instead the new courtroom will be built where the current Probate/Juvenile/Public Records offices are located.
Those offices will be moved to space once occupied by the county law library. The law library has been moved across the street to the main branch of the county library and the space has been renovated for Probate/Juvenile/Public Records operations.
"The clerk's division has been bursting at the seems for some time now," said Judge David Morgan, who serves as chairman of the county's courthouse planning committee. "This has been a long-term effort. Fortunately, the courthouse was designed to build out so we can adapt to future use."
The courthouse, located at 2000 16th Avenue between 20th and 21st streets, was built in 1998 and currently houses seven courtrooms. It replaced what is now designated as the Old Indian River County Courthouse, which was added to the U.S. National Register of Historic Places on July 19, 1999.
The original courthouse, a handsome brick structure constructed in 1937, is located at 2145 14th Ave.