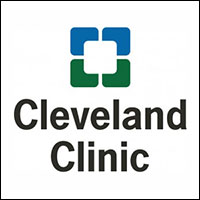 New Cleveland Clinic board begins to take shape
STORY BY MICHELLE GENZ

For at least six people seated around the IRMC conference table last Wednesday, the meeting confirmed prestigious posts for them with the new Cleveland Clinic Indian River.
Board chairman Wayne Hockmeyer, founder of a vaccine research firm; Dr. Juliette Lomax-Homier, dean of the Fort Pierce campus of Florida State University's College of Medicine; and Michael Hammes, a retired banker and CPA, were approved by unanimous voice vote to join the new Cleveland Clinic board of directors.
Those three will join current IRMC chief of staff Dr. Hal Brown, a primary care physician, and medical staff representative Dr. Pranay Ramdev, a vascular surgeon. 
Both doctors were elected by IRMC physicians and will be ex-officio members of the new board, serving by virtue of their posts.
IRMC Foundation chairman Tony Woodruff will also be joining the new Cleveland board.
Besides those six, two other members of the disbanding IRMC board will have important posts, serving on the commitment integrity committee, established to review any disputes involving commitments made by Cleveland Clinic regarding its first decade operating the publicly-owned hospital.
Chet Kaletkowski, former CEO of the 700-bed Inspira Health Network in New Jersey, serves on the board of the VNA in Vero in addition to his work on IRMC's board. Jack Weisbaum, former CEO of the business advisory firm BDO USA and the current IRMC board's finance committee chairman, was the second person named to the integrity committee.
The two will join Hospital District Trustee Karen Deigl and attorney John Moore on the committee. Deigl and Moore were chosen last month by the Hospital District Board.
The integrity committee is charged with ensuring that Cleveland Clinic comes through on the terms laid out in the deal, expected to be approved in a matter of weeks by state and federal regulatory agencies. That includes a promise to spend $250 million in capital improvements as well as a vow to retain certain medical services at the hospital for the coming decade.
IRMC, the Indian River County Hospital District and Cleveland Clinic all agreed to waive a county residency requirement for Lomax-Homier so that she can serve on the new Cleveland board.
Lomax-Homier, who lives in St. Lucie County, is expected to play a key role in IRMC's plans to expand medical education at the hospital under Cleveland Clinic.
A seventh IRMC board member, Matt Reiser, was also chosen by Cleveland Clinic to serve on the new board from a slate of three candidates submitted by the Hospital District.
Reiser, cofounder and president of Data Base Management, later served for nearly two decades on the board of a large healthcare system in Connecticut.
He moved to Vero in 2004.