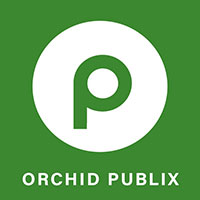 Opponents of island Publix launch campaign to stop project
STORY BY RAY MCNULTY

Opponents of Publix's plans to build a supermarket-anchored strip mall in Orchid have stepped up their efforts, asking residents of nearby subdivisions to join them in an email campaign to derail the project.
Dozens of residents of the Old Orchid and Seasons at Orchid communities already had sent a barrage of emails urging town officials to reject Publix's proposal, citing increased noise, traffic, crime, light intrusion and potential environmental damage they say would accompany the commercial development.
Last week, a group that identified itself as "The Seasons 32963 Committee" distributed flyers in the Summerplace and Oceanaire Heights subdivisions, where residents were invited to "Come Join The Protest Against Publix."
The flyers, placed in mailboxes, asked residents to send emails to Orchid Town Manager Noah Powers expressing opposition to Publix's plans.
They wrote that they wanted Powers "to be deluged with emails from extremely upset neighbors saying 'NO' to Publix," adding, "It is still fairly early in the overall process."
Publix's representatives submitted to Orchid officials in October the company's application to build a 31,000-square-foot supermarket and five retail stores on a seven-acre parcel in the southeast corner of the town.
The application, which includes a site plan and traffic study, must be approved by Orchid's Local Planning Agency and Town Council, both of which are legally required to hold quasi-judicial public hearings before rendering a verdict.
Powers predicted the LPA would hold its hearing in January and the Town Council would follow with a hearing in February.
"We certainly want to have it finished by March," he said. "A lot of our residents leave town in April."
Powers said it was "too soon to say" whether Orchid residents support the proposal, because Publix's plan was still being reviewed by the town's outside planner, Fort Lauderdale-based Mellgren Planning Group.
"Until everyone has a chance to see the final plan," Powers said, "there's no way to know."
Many of Orchid's neighbors, however, already have seen enough: As of Friday night, 77 of the 93 emails Powers had received on the subject were from residents opposed to the Publix development. Fifteen supported the proposal, and one expressed "mixed feelings."
Many of those opposed to Publix's proposal wrote that building a supermarket in the town was unnecessary, because the company had two mainland stores within seven miles of the site.
Frank and Leaura Salmonese of Old Orchid explained in their email that people who bought a home on that part of the island knew they'd need to drive to the mainland to visit a supermarket.
"We had a choice to buy on the other side to be nearer to stores or buy over the bridge," they wrote. "We chose to be away from all of that and selected Old Orchid. We don't understand why Publix wants to ruin a very high-end area with this store."
Or as Oceanaire Heights resident Tom Adams put it: "The nearest Publix at Barber Street is close enough. … Nobody needs this nightmare."
Chalmers Morse, a local realtor who lives in Old Orchid, wrote that, while he shops at Publix and has nothing against the company, he believes building a supermarket and strip mall in Orchid would diminish the charm and quality of life in the area.
"There is a reason there are no stores of that size anywhere on the island," Morse wrote. "The town of Orchid is a special place to live. Let's not lose sight of that and turn our piece of paradise into another ordinary part of Florida with the high traffic, noise, litter and the crime that will follow."
Susan Hazard Rimato of Summerplace expressed a similar sentiment, writing, "The charm of Orchid Island will be destroyed if this shopping center comes in. We hear the ocean at night now and have beautiful, star-lit skies."
Her Summerplace neighbor, Ann Seeman, was more succinct: "Please don't turn this area into another Port St. Lucie."
Some of those who support bringing Publix to Orchid challenged claims that residents in neighboring communities are overwhelmingly opposed to the development.
Rick Chuma wrote, "As a 20-plus-year resident of Summerplace, I have spoken to many of my neighbors and have yet to find one family who does not fully support the Publix project."