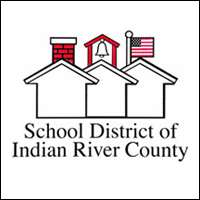 School finance chief — suspended, demoted, then reinstated — quits
STORY BY KATHLEEN SLOAN

After accusing Assistant Superintendent of Finance Carter Morrison of wrongdoing, putting him on paid leave for five months and unsuccessfully trying to demote him, School Superintendent Mark Rendell reinstated Morrison to his former position, announcing it under public pressure at the Dec. 11 School Board meeting.
Morrison, chief financial officer for 12 years, was not present at the meeting, but resigned the next day, although neither the school district nor School Board would confirm the resignation.
Julianne Pelletier, director of finance, the second-ranking position in the finance department whom Morrison hired in April, also resigned at the same time, according to sources close to them.
The school district is now advertising the CFO and director of finance positions on its website.
Rendell accused Morrison of transferring $2.3 million out of the general fund and into 12 school salary accounts without his permission. He made the accusation at the July 31 public hearing on the tentative budget, after suspending Morrison.
The transfer left the general fund short of cash, in violation of School Board policy, which requires a 5 percent cash reserve.
Rendell and School Board Attorney Suzanne D'Agresta hired a law firm to both represent the accuser, Rendell, and to investigate the accused, Morrison, an arrangement one member of the public called a conflict of interest at a later meeting.
The outside attorney's report concluded that Morrison was guilty of "very poor judgment" and a "breach of trust." 
At the Nov. 20 School Board meeting, after the report was released to board members, Rendell attempted to slip Morrison's demotion from CFO to transportation coordinator through in a way that would not draw scrutiny.
But new board member Mara Schiff pulled it from the consent agenda and made it a separate item to be discussed by the board in public.  
But the discussion was put off until the Dec. 11 meeting after Schiff and fellow new board members Jacqueline Rosario and Teri Barenborg said they had not received the investigative report until an hour before the meeting, and had not had time to study it.
Just before the Dec. 11 meeting, Rendell pulled discussion of Morrison's demotion from the agenda. New School Board Chair Laura Zorc said "in the interest of transparency" the agenda change should be addressed, after members of the public requested explanations. In response, Rendell merely stated that returning the CFO to his position was in the best interest of the district.
There was no explanation of how that action jibed with Rendell's prior accusation of wrongdoing.
So far, there has been no comment or explanation regarding the sudden resignation of the district's two top finance managers.