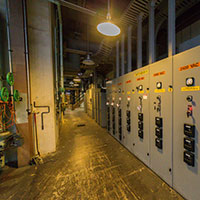 Suspense mounts as Vero and the Shores wait on electric ruling
STORY BY LISA ZAHNER

A formal ruling of the Florida Public Service Commission approving the $185 million sale of Vero electric to Florida Power & Light that first was supposed to be published by mid-June, and then by June 25, has yet to materialize and those closely following the matter don't seem to know why.
The PSC in Tallahassee voted 3-2 on June 5 to permit the sale and allow FPL to charge Vero customers low FPL rates, despite expert testimony that Vero customers should pay a surcharge up to $116 million, because FPL is paying above the book value of the Vero system.
Like a court, the Public Service Commission articulates its rationale for an action in a written ruling, which typically is issued about 10 days after a vote. Once that ruling or order is published, parties with standing who wish to challenge the decision have 21 days to do so, or the order becomes final.
Vero Mayor Harry Howle, upon hearing nothing four days past the PSC's published "due date" for the order on June 25, called FPL executives in search of an answer. He said FPL Director of External Affairs Amy Brunjes told him, "Not yet. Will call you the minute I know."
As of Sunday evening press time there was still no news, according to Howle.
Former Shores Mayor Brian Barefoot said he's found a similar dearth of information on the status of the PSC ruling. Barefoot said he was told by the town's utility attorney that some key personnel at the PSC are on vacation, hence the delay.
If the order is published this coming week, that would mean it would not be final until the end July.
Vero and FPL hope to close the sale of Vero electric on or before Oct. 1.
FPL has already reached out to Vero's customers and has also begun the transition of Vero's electric utility employees – as well as the complex process of planning to integrate Vero's system with the rest of FPL's transmission and distribution grid – which would seem to indicate confidence on the utility's part that the deal will go through.