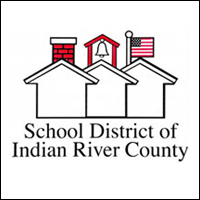 School Board candidates say current board not doing its duty
STORY BY KATHLEEN SLOAN

Scandals and other problems under the current School Board have attracted a bumper crop of candidates for the three board seats that will be voted on in next fall's election. So far, 10 candidates have filed to challenge incumbents in districts 1, 2 and 4.
Three candidates who made statements and answered questions at the Democratic Women's Club of Indian River County last week contended the board currently is dysfunctional, doing the bidding of Superintendent Mark Rendell instead of properly overseeing him.
"Our School Board [wrongly] acts at the direction of the superintendent," said Merchon Green, who is running for the District 2 seat currently occupied by Dale Simchick.
Stacey Klim, who is running for the District 4 seat now filled by Charles Searcy, said the current setup is a "flipped system," which results in the School Board rubber-stamping whatever Rendell recommends.
"In addition to roles flipped, it's a matter of expertise," said Mara Schiff, noting that people with no educational or financial qualifications can run for a seat on the School Board, which is responsible for a budget of nearly $300 million. Schiff is running for the District 1 seat now held by Shawn Frost. "The board ends up defaulting to whom they think has expertise. We need to shift that."
The three women also agreed that "how we problem solve" needs to change, as Schiff put it. "The School Board shouldn't say to the community, 'This is what we're doing;' it needs to say, 'This is the problem, how do we solve it?'"
Schiff has a doctorate degree in public administration from New York University and is a "restorative justice" expert, serving on federal and state advisory boards.
Restorative justice programs shift from the "shame and blame" of students to conscience-raising discussions, according to Schiff. "What happened, what harm was done and how do we make it right? When we start having those conversations, you reverse school suspensions," she said.
To make schools safe she proposed a five-point plan that includes partnering with the Behavioral Health Center at Indian River Medical Center and other organizations for better mental health and substance abuse detection and treatment, and building relationships with the community, letting parents in on the decision-making process.
Schiff said her expertise makes her "the smart choice for school safety."
Merchon Green also has what seem like relevant qualifications. She earned an undergraduate degree in management information systems from Florida State University and a law degree from Southern University Law Center in Baton Rouge, both as a full-scholarship student. She has a "full service" consulting firm, MDG Advisory Group, and is a realtor and insurance agent. Last year, she founded Pioneering Change, a Gifford-based organization that seeks to help people become self-reliant, independent and successful.
"After forming Pioneering Change and hearing from the community," Green said, "it became clear education is the foundation that determines where a person will end up – in poverty, in jail, or as a vital member of the community."
She said the School District "is not receptive to outside influences." Being shut out inspired her to run for School Board.
If elected, Green said she will "hold upper-level management accountable" by basing pay and bonuses on student performance, just as teachers are held accountable; increase transparency by informing parents what is going on in school; and change the school climate by letting teachers and community members "know we hear them."
Stacey Klim has a degree in Sociology and Education from the Metropolitan State College of Denver, with graduate work in elementary education from the University of Idaho and in women's studies from Eastern Washington University.
She said she has served on state and national government exceptional-education public policy boards, writing, evaluating and making recommendations to elected representatives.
Klim, too, decided to run for School Board because she feels shut out, with School Board members asking, "Why do you want to meet with me? I have 15 minutes" – an attitude she called "unacceptable."
She said she has a handicapped son "who has not had a teacher all year," and that her daughter's school had heavy teacher turnover. "Teachers want a raise and professional development," she said.  
A primary focus for her would be exceptional education. She also wants school counselors relieved from mundane duties, such as bus or lunch duty, so they can concentrate on helping children.
"I want to bring the community back into our schools," Klim said. "Let volunteers handle lunch duty so our counselors can be with students."
She would also focus on behavioral programs, such as "Conscious Discipline," which has been instituted with success at Indian River Academy. "We need to look at these programs and take what's working and put them in all of our schools."