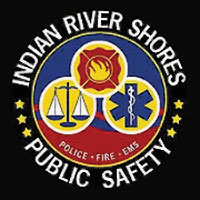 Shores officers save life of John's Island Alzheimer's patient
STORY BY BETH WALTON

A middle-of-the-night decision by two Indian River Shores Police Officers to go back to the shoreline and look again may have saved a missing John's Island woman's life. 
The Alzheimer's patient had wandered away from her home on Coconut Palm Road around 11 p.m. last Saturday. Officers searched for her for hours without success.
They brought out a helicopter and police dogs. They scanned the shoreline. They went to a property nearby she was known to frequent.
Then, thankfully, they scanned the shoreline again – this time from the vantage point of a backyard deck, shining their flashlights inland toward the water's bank.
The woman, whose name is not being released, was standing waist deep in the canal hiding among the mangroves. It was almost 2 a.m. when police spotted her. She had been struggling to get out of the water, and when she heard the officers calling to her, she fell and went under.
The woman was later taken to the Indian River Medical Center but has since been released.
"We don't have any idea how long she was in the water," Indian River Shores Director of Public Safety Rich Rosell said. "She was exposed to the elements for hours – heat, humidity, water, insects, in addition to the fear she must have been feeling."
It is not uncommon for Indian River Shores Police to be called to help locate a missing Alzheimer's patient, but it is uncommon to find someone in such a dangerous situation, he said. Area law-enforcement officers receive special training on working with Alzheimer's patients.
"She was very disoriented at first," recalled Rosell. "When she realized they were police officers, she asked what she did wrong."
Often times when people with Alzheimer's wander or exhibit exit-seeking behavior it is because they are seeking more familiar surroundings, usually someplace that reminds them of their childhood, said Keith Gibson, director of program services for the Southeast Florida Chapter of the Alzheimer's Association.
"There is a time displacement; they can't relate to where they are here and now, but they can relate to a long-term memory. They are trying to go back to a location that dates back to their childhood. That's a place that exudes calming memories that are comforting to them."
The Alzheimer's Association has a program to register interested patients and caretakers in a national directory that centralizes information that could help law-enforcement and other first responders in a rescue situation, he said.
It also keeps a database of caregivers. This way if a caregiver has an emergency and can't fulfill their duties someone will know a patient needs to be looked after.
Caregivers can do several things around the home to help keep patients safe, Gibson added. They can safety-proof their homes by doing things likes taking the knobs off of the stove to prevent an accidental fire. They can also use alarms, video cameras and GPS to track a family member's whereabouts. 
Still though, anything can happen, Rosell said.  The caretaker in this situation had done everything right. An alarm went off, the video was running. "She just slipped out."
The Alzheimer's Association operates a 24-help line. Patients or caregivers in need of support can call 1-800-272-3900. Anyone in an emergency should dial 911.
Reporter Nick Samuel contributed to this report.