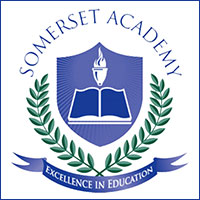 Somerset Academy finally gets green light for new K-8 charter school here
STORY BY KATHLEEN SLOAN

After battling for years to open a school in Indian River County, Somerset Academy got the green light for a new K-8 school last Tuesday when the School Board approved its charter without a murmur, exhausted at the tag end of a six-hour meeting preceded by a five-hour workshop. 
The application approved by the board was the third one submitted by Somerset over the past four years. This time around the company, which operates 67 public charter schools nationwide, according to its website, proposed an academy with a STEAM curriculum focused on Science, Technology, Engineering, Arts and Math.
Somerset plans to open the new school in August 2019, with "up to 424 students in grades K-6," said Somerset spokesman Adriana Lima. In subsequent years, 7th and 8th grades will be added, with 910 students served at full capacity.
The company is still working on securing a site, Lima said, but the School District's application evaluation committee stated the Pointe West subdivision was the "proposed location." The site referred to is owned by REDUS EL, LLC, which is listed as the owner of Pointe West's East Village development.
When Pointe West, a mixed-use development on Route 60 west of the Indian River Mall, was approved by the county in 1999, it included a 14-acre school site at 7645 16th Manor. The site would have been given to the school district if it had set up shop by 2014, but the economic downturn forced the district to table its plans to build a $20 million Pointe West campus to house Osceola Magnet.
Somerset Academy's first application to open a charter school here was withdrawn in 2014. The second application was for a school that would replicate Somerset's high-performing foreign language schools in Miami.
That bid was rejected by the school board in 2016 for not actually replicating the language-immersion curriculum used in Miami and for not addressing the desegregation order the district has been under since 1967, along with other problems.
Somerset Academy appealed the School Board's rejection to the state Board of Education and won. But an appellate court reversed that decision in 2017, ruling the School Board had sufficient reasons to reject the charter application.
Somerset's third application was submitted in February, and in May a school district committee recommended approval.   
Somerset took the desegregation order into account, promising staff will "reflect the student population," and actively recruiting black teachers from Bethune-Cookman University, a historically black college in Daytona Beach. Brochures will help recruit black students and other students of color.
"Hardship" cases will be provided transportation and if parents don't complete volunteer hours, their children won't be expelled.
Exceptional students and "English Language Learners" are also welcome, the application states.
The STEAM curricula will include "Project Lead the Way as an instructional adjunct," according to Lima. Project Lead the Way is a nonprofit education company that offers hands-on lessons. Starting from an early age, students are given real-world problems to solve in cooperative teams. Being world-relevant extends to partnering with the tech industry. The company offers teachers and administrators extensive professional development, including lessons on how to cultivate such partnerships.
Of 31 Florida schools listed on Somerset Academy's  website, 16 received an "A" from the Florida Department of Education, six got a "B," seven a "C" and one a "D."