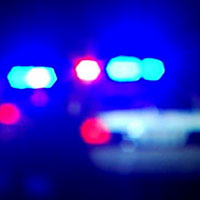 Daughter on Teel shooting: 'I wish deputy had waited'
STORY BY BETH WALTON

The daughter of a woman shot and killed by an Indian River County Sheriff's deputy responding to an attempted suicide call told investigators she wished she had never dialed 911.
In documents released to Vero Beach 32963, Susan Teel's family details the horrific events leading up to her tragic death and their thoughts on law enforcement's handing of the situation.
Interview transcripts were provided by the Office of the State Attorney in response to a public records request. The agency conducted an investigation into the fatal incident last July and brought its findings to a grand jury for review.
The officer was cleared of both criminal and administrative wrongdoing, though an attorney for the Teel family has notified the Sheriff's Office of intent to file a civil complaint.
Susan Teel was shot within minutes of Deputy Jonathan Lozada arriving at her home. The confrontation between the distraught woman and deputy happened so fast, her husband, an emergency room physician, didn't even make it up the stairs before his wife was shot.
Lozada said he shot Teel three times after she lunged at him with a 13-inch knife raised above her head.  He didn't wait for his backup and his partner was still near the front door when the first shot was fired.
"I wish he had taken a different approach," Teel's daughter, Sara Gordon, told investigators Oct. 11. "I wish he had waited ... Knowing my mother as well as I do, I don't think she would hurt anybody."
Gordon, who said she has a high regard for law enforcement officers, said she regrets the way Lozada handled the mental health emergency and couldn't understand why the deputy didn't wait for backup when he knew her mother was armed.
"My mother wasn't a thug, and she wasn't a criminal. I mean, we're not perfect, but I just don't feel there was any reason in the world that she had to be shot."
She said she was relieved the officer wasn't hurt but wondered if he could have done more. Danger is an inherit part of policing, she told investigators.
"My mother was not a knife wielding expert by any stretch of the imagination," she said. "She was a tiny woman [and] ... She needed help very badly."
Dr. Dudley Teel also expressed alarm about the agency's response in an interview with investigators on Oct. 4.
He detailed his wife's long history with depression and her recent struggles with their son. Days prior to her death, the son was arrested after he became violent with his mother. The reason a large knife was in the bedroom was because Susan Teel feared he might return, the doctor said.
On the day of her death, Dudley Teel found his wife slitting her wrists with a box cutter in the bathtub. It was then he asked his daughter to call for help.
Lozada responded to the house promptly and started up the stairs with his gun drawn. Dudley Teel raced up the steps behind him to try and help his wife, but he didn't even make it to the top of the stairs before hearing gunshots. "I went upstairs and said, 'What have you done? What have you done?'" he told investigators.
The deputy was scared and panicked, the doctor said.
"It was almost instantaneous. There was no negotiating, there was no conversation ... If [Lozada] would have come down to get me, she never, never, never would have hurt me. I could have talked her out of that knife."
The two were in love, he said. "She wouldn't have stabbed me. And we could have gotten her help."
Lozada was not questioned at the time and did not speak about the incident at length with investigators until Aug. 17, weeks after Susan Teel's death.
When he arrived at the house, he said, Dudley Teel's shirt was covered with his wife's blood.
"I wanted to establish a dialog with her, but at the same time, I wanted to keep her from continuing to harm herself, or committing suicide," said Lozada, explaining his haste.
Lozada said he drew his gun because he didn't know where he would find the woman, but knew she was upset and had a knife. He worried his Taser wouldn't be effective. Susan Teel had been drinking and taking medication, which can lessen Taser shock.
"The last thing I wanted to do was get myself into an ambush setting where I walked up the stairs and if she's hiding in a closet or behind a doorway, she was gonna attack me with a knife and all I had available was my Taser," he said.
Susan Teel was laying on the bed when he got upstairs. He asked her to show her hands, and she raised a large knife over her head, Lozada recalled.
"She kept coming," he said. Lozada repeatedly fired his weapon while retreating toward the bedroom door.  She collapsed after the third round.  "Face down, knife still in the left hand," the deputy recalled.
Lozada said he was in shock as his partner ran up the stairs to start CPR. 
It would have been nearly impossible to shoot her hand or some other limb, Lozada told investigators. What if the bullet missed and went through a window or a wall and hit someone else.
Officers are trained to neutralize the threat, to aim for the center mass.  She kept advancing, he said. "I could have been seriously stabbed. I could have been killed."