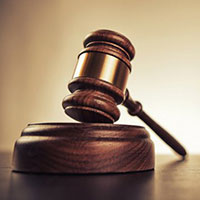 Doctor: $2.5M fraud settlement was 'shakedown'
STORY BY BETH WALTON

A healthcare fraud case against the founder of Treasure Coast Dermatology was dismissed in federal court last week after Dr. Tim Ioannides agreed to a $2.5 million settlement with the U.S. Government. The move comes years after a former patient told authorities the physician allegedly billed Medicare for a procedure she never had, a violation of the False Claims Act.
Ioannides, a Vero Beach island resident who owns dermatology offices in Indian River, St. Lucie and Martin counties, insisted he had done nothing wrong. He called the government and its lawyers corrupt, and termed what happened to him a "shakedown."
Ioannides' deal does not admit liability and the allegations against the doctor were never proven. His medical license is unaltered, though his billing practices and books will be now subject to additional audits as part of an integrity agreement.
The patient who brought the original complaint to the government will receive $475,000 in the multimillion-dollar settlement deal. The False Claims Act allows whistleblowers to receive a portion of any financial recovery the U.S. Government is awarded.
The elderly woman was referred to Ioannides in January 2014 with concerns of skin cancer, according to the August 2015 complaint filed in Florida's Southern District. The dermatologist removed a piece of skin from her forehead and billed Medicare as if he conducted a muscle flap surgery, court documents note. Federal prosecutors claim, however, that the procedure never happened.
Muscle flap surgery is usually performed by a plastic surgeon in a hospital over the span of three hours, they say. Ioannides didn't operate in a surgical setting, nor did he put the patient under general anesthesia or use the time typically allotted for the procedure.
In 2012 and 2013, Ioannides was the nation's top biller for muscle flap surgery in the United States, despite having offices in relatively rural counties, prosecutors say. The "fraudulent scheme is longstanding, ongoing and widespread," court documents allege. "[It's] lucrative and there is no evidence of a reason for him to stop."
"Physicians who bill for procedures they do not perform put personal monetary gain over their duty to their patients, and they raise the cost of health care for all of us as patients and taxpayers," said Benjamin Greenberg, U.S. Attorney for Florida's Southern District in a statement. "We will relentlessly pursue this type of fraud and abuse that plagues federal healthcare programs and threatens their financial stability."
Ioannides told Vero Beach 32963 he had settled with the government to avoid a multimillion-dollar court battle. He said his malpractice insurance covered all of his legal fees and the bulk of the settlement.
The process of dealing with the legal complaint was difficult, but the resolution was not, the dermatologist said as he drove home from work Friday night. "The Department of Justice was not concerned with what was right or wrong; they just wanted the money."
The doctor informed his patients of his legal woes in a January 2018 newsletter. In it, he writes about his children, his practice and advances in dermatology. He reminds everyone to wear sunscreen. 
Ioannides also tells in the newsletter of his legal travails, claiming the whistleblower was working with attorneys for a competitor and that federal agents didn't understand the complexities of medical billing.
"I am not the kind of person who backs away from a fight," he writes. "But I was not going to bang my head against the wall for another three to four years when I saw the utter disregard that these 'government' lawyers had for the truth."
Two months after telling his clients about the situation, Ioannides said he can't think of a patient who has left his practice. He said he remains one of the busiest dermatologists in the country.
Ioannides holds staff privileges at Jackson Memorial Hospital as well as Indian River Medical Center, according to the Florida Department of Health. He is a 1993 graduate of the University of Miami School of Medicine and board certified in dermatology. There are no public complaints on his file.
"My patients who know me believe me," he said. "Everyone says, 'Duck and run,' 'Keep your head down,' but I want people to know. Anyone can allege anything."