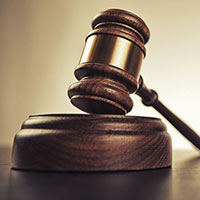 Man accused of sex crime at Disney resort in plea deal
STORY BY BETH WALTON

A Kentucky man accused of having unwanted sexual relations with a 21-year-old schizophrenic woman at Disney's Vero Beach Resort has pleaded to a reduced charge, avoiding the possibility of spending decades in prison.
Farhad Zakerhaghighi, 61, struck a deal with prosecutors this month, avoiding the felony charge of sexual battery on a person with a mental defect. He pled no contest March 13 to misdemeanor battery and now faces no more than one year of his life behind bars, as compared to a 30-year maximum for the original felony charge.
A sentencing hearing is set for May 21 in Circuit Court Judge Cynthia Cox's Vero Beach courtroom.
The defense is seeking to avoid jail time altogether, said attorney Andrew Metcalf, who represents Zakerhaghighi. He said his client denies guilt and accepted the plea because he felt it was in his best interest.
A detective with the Indian River County Sheriff's Office responded to the beachside resort July 11, 2016, according to a warrant affidavit filed with the court. The woman's family notified law-enforcement that a much older man sexually battered their schizophrenic daughter the night before without her consent and with full knowledge of her mental illness.
The victim told police her family had struck up a conversation with Zakerhaghighi on the hotel's seaside deck. The man offered to buy the young woman a drink, but instead of taking her to the bar, he brought her to his car and put his hands up her dress and kissed her, she claimed.
He asked her to go inside his vehicle, which was parked near the front of the resort on Island Grove Terrace, but she declined, investigators said. The victim told police the two had only know each other for 30 to 45 minutes.
Zakerhaghighi then asked to see her hotel room, the victim recalled. The two were standing by the bed when he began fondling her, court documents claim. He tried to have sex with her, but she said no. When he kept trying, she told police she asked him to put on a condom. He refused and allegedly had sex with her anyway.
A sexual assault exam done by a doctor the following day seemed to confirm her allegation.
Later, the two went back to the deck and met with the victim's family. When Zakerhaghighi left, the young woman told her parents what happened.
"[The victim] kept saying throughout the investigation that when she went up to her room with Zakerhaghighi she did not want to have sex with him and did not know that was what he was planning on doing. She kept saying she thought he really just wanted to see her room," the detective wrote.
The woman's mother told investigators that Zakerhaghighi knew about her daughter's schizophrenia and that due to her mental defect, she was unable to make important decisions on her own.
The victim later identified Zakerhaghighi in a photo lineup. She also spoke with him on a recorded line under police surveillance. 
Zakerhaghighi denied the two had sex. "[He] said that they laid down on the bed and he kissed her and they played around a little bit, but they did not have sex," the warrant affidavit alleges. "He asked [the victim] if she was sure she was not imagining it."
Zakerhaghighi eventually acknowledged he was drinking that night and he did not remember what happened.
When the woman told Zakerhaghighi that she felt like he took advantage of her and her mental state, the man asked what that had to do with anything, records show.
"He said that if he finds somebody that he really cares for and they have a deficiency like her, it does not bother him," the warrant affidavit states.